Insurer Suncorp increases Canterbury claims provision | Insurance Business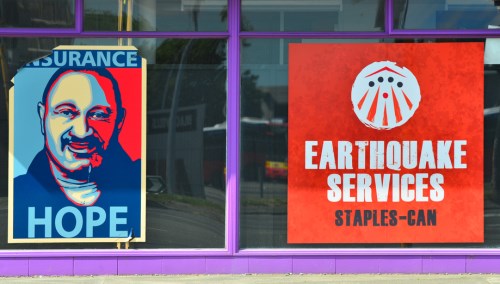 Suncorp NZ's financial result will take a hit from further 2010/2011 Canterbury earthquake claims as well as November's Kaikoura earthquakes, the Group has announced.
The company revealed its outstanding claims provision for the 2010/2011 Canterbury earthquakes had increased by $112 million thanks to more over-cap claims coming through from the Earthquake Commission (EQC).
Most of the associated costs would be absorbed by its reinsurance program, the company said in a statement this week.
However, it said: "The Group expects to incur a net cost of $18 million in the HY17 financial results."
It also revealed the impact of recent natural hazards, including November's Kaikoura earthquakes and storms in South Australia.
"For the six months to December 31, 2016, natural hazards claims costs in Australia and New Zealand are estimated to be AU$350 million, $40 million above the natural hazard allowance of AU$310 million.
Want the latest insurance industry news first? Sign up for our completely free newsletter service now.
"This includes $50 million for the net impact of the Kaikoura earthquake on November 14, 2016, AU$60 million for South Australian/Victorian storms in November 2016 and $50 million for Victorian/South Australian storms in December 2016."
While Suncorp's financial results for the six months to December 31, 2016 will be officially presented on February 09, the company also indicated a recent sale in New Zealand had provided a release of capital.
On November 21 last year, Suncorp announced it had executed the sale of its New Zealand Autosure motor insurance business to Turners Limited, which it said in the same statement was finalised this week.
"The sale results in a release of capital of approximately AU$30 million and a post-tax loss on disposal of AU$25 million," it said.
"The transaction will be accretive to the New Zealand business's long term return on equity (ROE).
"The adjustment will be booked in the Group's HY17 financial result as a non-cash item."
Related stories:
Major insurer reveals new motor partnership
Suncorp's 'solid' NZ result tempers Group's profit dip