Insurer Suncorp NZ defends its commitment to direct channel partnership | Insurance Business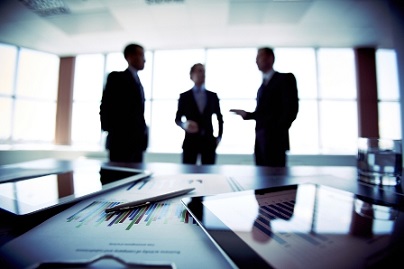 Suncorp New Zealand has stressed it will remain committed to a partnership with The Warehouse Group (TWG) despite the retail giant's recent revelations that the financial services business was performing below expectations.
The retailer told shareholders at the company's annual meeting in Auckland that the new Warehouse Money business was facing increasing competition and was under pressure to grow.
Group CEO Nick Grayston said the financial services business also did not start out with as many customers as had been hoped when it originally launched early last year.
"In any start-up business you have estimates around how things are going to perform, specifically an assumption around how many of our joint venture customers we would be able to transfer across,"
Radio New Zealand
reported Grayston as saying.
"The number we have gotten across so far is lower than we expected, which means we started on a lower base."
Suncorp NZ and TWG
announced their partnership in November 2015
, which entailed lower cost options for travel, health, car, home and contents insurance underwritten by
Vero
.
The venture's performance has echoes of the lack of progress made by a similar partnership between Tower and Trade Me which
revealed itself to be 'not properly firing' last month
.
However, Tower CEO
Richard Harding
backed up Trade Me founder Sam Morgan's intention to give the venture 'a good shake' before deciding it wasn't working.
Harding told
Insurance Business
: "As with any new concept that is brought to life, our two organisations are working closely to ensure we deliver a market leading offering that customers love.
"While the first 12 months have been a little slower than expected, together with Trade Me, we have been upgrading some of the supporting technology and are confident that this venture will fire up."
A spokesperson for TWG said the lower expectation was mainly a result of the lower than anticipated number of customers transferring from its Westpac joint venture across to their Warehouse Money credit card offering.
But, she said: "These customers represent only one component of our portfolio.
"We have plans in place to grow the Warehouse Money business and the Warehouse Group has confidence in the strategy."
A Suncorp spokesperson affirmed it was committed to the partnership with Warehouse Money,
underlining that it was part of their goal "to provide high quality insurance products to as many customers as possible".
"We know that while many of our existing customers prefer the comfort of receiving personalised insurance advice from a broker or adviser, there are other customers in the market who are more likely to purchase insurance products through direct channels," the spokesperson said.
"We believe that Warehouse Money's end-to-end digital platform offers those customers more choices for home, contents and car insurance."
Related stories:
Tower's partner says joint venture not 'properly firing'
Retail giant launches five insurance products