Insurer Suncorp reiterates NZ vision | Insurance Business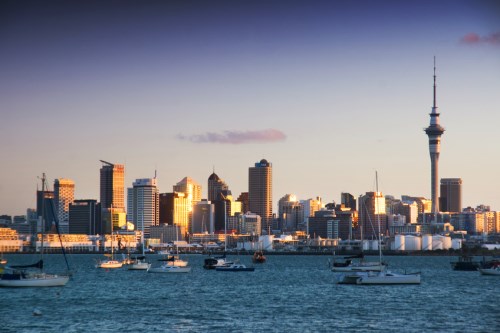 The insurer currently holding the second largest share of the New Zealand market, Suncorp, says its vision is to become 'the number one choice for New Zealanders'.
The company outlined its intention on the back of
strong full year results, announced yesterday
, which saw its New Zealand operations contribute AU$182 million (NZ$198 million) to the Group, up from AU$175 million last year.
It has already made moves to achieve this, by
bringing Vero New Zealand and Suncorp Life New Zealand together to form Suncorp New Zealand
.
"This change will help the business better connect New Zealanders to products, services and experiences that enhance and protect their financial wellbeing, Suncorp said in its report.
And the company said great progress was already being made.
"
Vero
Insurance personal lines outperformed their respective markets, experiencing strong growth over the financial year of 10.9%, which is more than double the New Zealand market growth of 4.4%."
This had been boosted by a record influx of migrants to New Zealand, Suncorp NZ CEO
Paul Smeaton
was reported as saying.
"I think that's being driven mainly by the net migration you're seeing come into New Zealand and specifically in Auckland," he told
BusinessDesk
.
"With that you've got people needing home and motor insurance, so you see the unit growth there and we're riding that wave."
Smeaton also said there was still potential to be gained from the crossover between its general and life brands.
"You can start to get a sense of the scale we can use by bringing together the Asteron and Vero businesses and the like," he told
BusinessDesk
. "If you look at our competitors, a lot of them aren't set up to do that."
Chairman Dr Ziggy Switkowski said Suncorp's increased market share was a result of its ongoing product innovation.
Partnerships including one with The Warehouse Group Financial Services to underwrite Warehouse Money personal insurance products was cited as an example.
This entailed Warehouse Money products sold through a 'digital-first' insurance offering featuring full online quote and buy tools as well as providing an online policy self-service tool in the New Zealand market, optimised for mobile use.
Its other strategic partnership involved a US$5 million equity stake in US-based tech developer Trov, with the resulting app enabling customers to create a digital inventory of their items on their mobile phones.
"The company's investment and our role as the insurer secures our relationship with Trov and creates additional financial value through insurance profit in Australia and New Zealand," Suncorp said.
In other Suncorp news, Fiona Thompson has been appointed as acting chief risk and legal officer, following the previous announcement of Anna Lenahan's resignation.
The company was searching both internally and externally to secure a permanent replacement for the role.
Lenahan also resigned as company secretary, effective today.
Related stories:
Major player Suncorp's NZ result tempers Group's profit dip
Suncorp shakes up NZ order with new operating model