Insurer Tower sticks to its guns in pursuit of Peak Re | Insurance Business New Zealand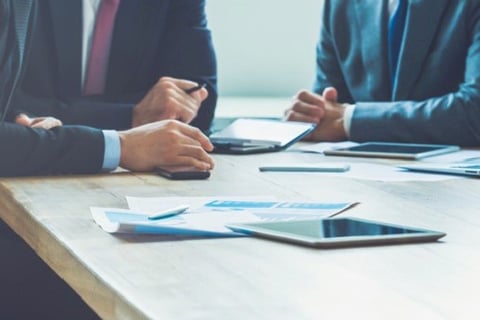 An arbitrator has now been appointed in
Tower
's battle with reinsurer
Peak Re
to release $43.7 million of adverse development cover for Canterbury earthquake provisions.
But while some confusion remained around Peak Re's reasons for denying it, Tower said one thing was certain, it would pursue them for it 'to the end'.
Tower Board chairman
Michael Stiassny
and CEO
Richard Harding
were questioned by analysts and journalists several times on the matter during a telecast yesterday of the insurer's
full year results for 2016
.
Initially, Harding said they were currently going through a process of arbitration which was 'all about getting the two sides' evidence together'.
"We haven't as yet seen what their claim is," he said.
"Their basic claim is to avoid paying and to avoid honouring their commitments. We believe we have a very strong position based on our legal advice and we're going to pursue that to the end."
Stiassny interjected with an accusation which has often been levelled at many insurers around Canterbury claims.
"They're simply slowing down a process either to avoid paying the full amount or to just basically hold us out for as long as they can so that we are interested in a settlement for cash at a shorter period of time," Stiassny said.
"That is not something that we're interested in, so we are playing this with a straight-backed bat."
He said: "The fact that we have it as 100 cents in the dollar on our balance sheet, and we've been audited, should give everyone a fairly clear impression of where we sit on this."
When pressed further for what reasons Peak Re had given for not honouring their contractual agreement with Tower, Stiassny said it was the 'simplistic position' that Peak Re had 'taken on a contractual obligation which they do not wish to meet'.
He later added: "They are aggrieved that there was a very short period of time between them writing that cover and them being liable for it.
"It's unfortunate in the world that that has happened but they are still liable for it.
"Their issue may be their internal one that they have a problem, not us."
Tower had earlier revealed it
planned to separate all its Canterbury-related liabilities and assets
into a spin-off company called RunOff Co.
Harding said there were 564 remaining Canterbury claims, 297 of which were completely new claims received, and 98 were claims that had been reopened.
Of those, 311 were the most complex and challenging to resolve.
Related stories:
Insurer's FY2016 $21.5m loss prompts claims company spin-off
Kiwi insurer reassures market after quake hits share value
Insurer's definitive answer on Tower speculation
Insurer Tower's earnings expectation lowered as share price plunges
Insurer signals further Canterbury claims boost
Kiwi insurer reports third consecutive loss