Insurer Tower's new Pacific operations scheduled to begin | Insurance Business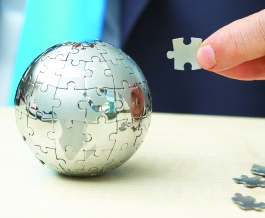 Tower Insurance
is scheduled to begin
operating in Vanuatu
in early November as part of its continuing growth strategy in the Pacific.
The company said earnings and revenue from the Pacific region now represent about one quarter of
Tower Group
figures.
Country manager Vanuatu, Mike Petrie, said the decision to begin operations in Vanuatu was driven by the same reasons that have been the basis for Tower's success in other Pacific countries.
"Like other Pacific markets we have entered, there has been limited competition with one or two players typically dominating the market," Petrie said in the company's latest investor newsletter.
"People are very interested in the news that there is a New Zealand insurance company opening its doors here. They've told us 'we really need you here, we need an alternative in the market.'"
Tower
will be based in the capital Port Vila, with the team transacting commercial and personal lines general insurance through direct distribution as well as through brokers and alliance partners.
Petrie said Tower's focus on improving the customer experience and the Group's strong solvency will also be welcomed by the locals as the length of time it takes to settle a claim and the general responsiveness of insurers to their customers can also be an issue in this market.
He cited Tower's high Net Promoter Score of 47 in the Pacific region overall as a key industry measure of customer satisfaction.
Tower
also said it is making major investments across the region to allow its Pacific customers to benefit from the company's technological innovations.
It is developing its new core Pacific insurance platform and has launched new websites in Fiji, Papua New Guinea and the Solomon Islands.
It has also launched a new alliance partnership in PNG and says early sales are proving promising.
Petrie, who has worked with Tower for 40 years, said he was excited about the challenges of setting up the Tower general insurance model in a new market and helping people who are still recovering from Cyclone Pam, which hit in March.
"I've always sought out challenges in my career and this is where I want to be," he said.