Insurer ups the ante on app usage | Insurance Business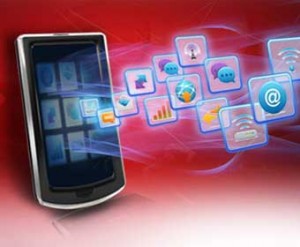 Tower Insurance has adapted its SmartDriver app to encourage greater customer participation.
Just over a year after they were the
first insurer to launch a telematics-based innovation
, the company has been in talks with the app developers to widen its list of features.
One of the new features is the ability for users to compete with family, friends, partners and co-workers to compete for the title of 'safest driver'.
Users can now create public and private leaderboards and see their score versus the average score calculated from all the SmartDriver users who have driven at least 150 km.
As well as providing points for set achievements after every trip, the app also provides a trip summary and safe driving tips to help motorists improve their driving behaviour.
Another new feature is 'Auto Trip Capture' which automatically detects when users are on the move and logs their trips so they don't have to remember to hit start.
Tower general manager – customer proposition, Mark Savage, said users' trip scores were improving by about 15%, and 74% of people that try again improved on their first score.
He hoped that Kiwis' competitive natures would drive that number up even more.
"We'd like to see this percentage increase during the next 12 months, so we worked with our app developers to include more of the incentivised gamification elements that can be very popular," he said.
"How many times have you heard couples jest over who's the better driver? With SmartDriver they can know for sure – and that extends to co-workers, families or groups of friends."
By collecting driving information such as trip duration, distance travelled, location, braking and acceleration, the app can build an understanding of driving behaviour and individual risk and Tower can reduce motor vehicle premiums accordingly.
After winning Innovation of the Year at the 2014 NZ Insurance Industry Awards last year, SmartDriver is currently a finalist at the TU Automotive Awards for Best Telematics Product or Launch in an Emerging Market.
Tower said it is also adapting other areas of the business to mirror the changing ways Kiwis expect to receive and use information, including sending text notifications to customers ahead of forecasted weather events like Cyclone Pam and launching a new fully-responsive website.