Insurer wins court judgment | Insurance Business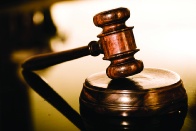 Vero
has won a legal battle against Heartland Bank after the Court of Appeal overturned earlier court decisions.
Heartland Bank felt Vero should cover losses caused by a senior manager's unauthorised lending under a commercial crime policy it held with them which had a $1 million limit.
The senior manager, Grant Atkinson, had worked for the bank's subsidiary, Marac Finance, and ran into trouble after lending substantial sums to a car dealership between 2003 and 2008.
The High Court ruled Atkinson had committed acts of dishonesty and had done so with the clear intent to cause Marac loss.
That would have meant Marac was entitled to collect $1 million plus interest under its insurance policy.
However, the Court of Appeal overturned the
earlier decisions
in a judgment handed down on Tuesday,
Fairfax Media
reported.
The judges said Atkinson had not set out to cause any loss to Marac, or acted toward his own personal gain.
"Rather, our conclusion is that Mr Atkinson realised after a period that the advances made exceeded his delegated authority," the judges said.
His dishonesty only came about in a bid to cover up his behaviour from his bosses in order to avoid being fired or disciplined, they said.
The judges also said Marac had failed to establish it had suffered direct financial losses during the period covered by the insurance policy.
Heartland was ordered to pay costs for the appeal, quashing an earlier High Court order for Vero to pay them.
Vero declined to comment on the case.