Insurer Youi jumps at chance to repair damage | Insurance Business New Zealand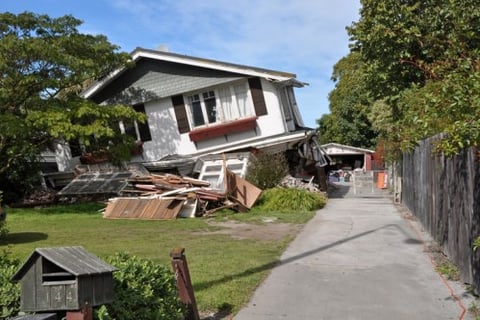 Direct insurer
Youi
hasn't had the greatest year in terms of brand building, but following last week's earthquake it was working hard to repair the damage – starting with fixing policyholders' quake-hit homes.
The insurer said it had been proactive in assisting its customers by calling those who were based in earthquake-affected areas.
Youi NZ head of operations, Peter Broome, said: "The claims teams successfully contacted clients to find out how they were doing, to offer support and to let them know who to contact once they were ready to report their claims."
Once claims were reported, Youi said it had its assessors there 'on the ground' to assist and assess damage.
The proactivity follows its
$100,000 fine last month by the Insurance Council of New Zealand
(ICNZ) who punished the South African insurer for
committing multiple breaches of the Fair Trading Act.
The charges were for breaches that included making false or misleading statements on its website around consumers' ability to obtain a quote online; demanding payment or debiting consumers' bank or credit cards without their expressed permission; and issuing invoices in relation to unsolicited insurance policies that did not specify the consumer was under no obligation to pay.
The insurer avoided expulsion from ICNZ because of the actions it undertook to apologise and restore the harm to the affected customers; its pledge to review and change systems, processes and monitoring to prevent a recurrence; and its cooperation with the Commerce Commission.
It was also being
investigated in Australia
for similar conduct.
The company has a feedback wall on its website which publicises all comments – both positive and negative – which currently has a tally of 91% positive comments.
With its latest efforts to help its earthquake-affected customers, it looked set to maintain that positive majority.
The insurer said it had already had some great feedback from customers, including a Marlborough woman who praised the claims worker she dealt with for her 'amazing, fast, efficient help under an extremely stressful and dangerous time'.
"She helped with the chimney that was about to fall into our roof and potentially endanger my two children as it was about to go at any time," the woman said.
She was also pleased that her home was made 'safe and liveable by the afternoon'.
Broome said there was 'nothing more important' to them than their customers' personal safety.
"We really feel for everyone who has been affected by the quake and we're here to help to get people back on their feet.
"We've arranged counselling for those who need it and we're contacting our customers so that they know who to call when they're ready to report their claims," Broome said.
Related stories:
Insurer Youi punished by industry body
Insurer charged with deceiving customers