Insurer Youi now under investigation in Australia | Insurance Business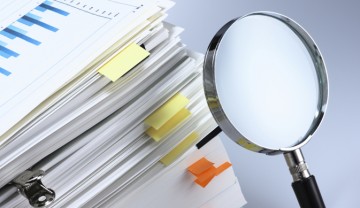 Accusations of dodgy sales tactics and defrauding customers have now been levelled against
Youi
over in Australia, mirroring recent charges laid against the company's New Zealand branch.
The South African insurer is now under investigation by the Australian Investment and Securities Commission (ASIC) according to a
Fairfax
report which was triggered by the media company's own investigation.
Youi's New Zealand arm pled guilty to misconduct charges
filed by the New Zealand Commerce Commission this month, and the
Insurance Council of New Zealand (ICNZ) said it would consider whether to terminate Youi's membership
at its next board meeting.
The
story originally emerged in March 2016
following Kiwi investigative journalist Diana Clement's in-depth expose.
Now,
Fairfax
says it has spoken to five whistleblowers during a six-month investigation. The whistleblowers say the company culture encouraged sales staff to defraud potential customers on a large scale by billing them for policies they never signed up for.
They also said the customers were having claims rejected due to a 'cult-like' corporate culture that pushes staff to falsify insurance documents to make sales. That then leaves customers paying for policies that don't actually cover them.
"I started in sales, and I witnessed managers changing data, changing the colour of cars, changing insurance history," said one whistleblower.
"The whole thing makes me sick. It's all a big cover-up."
Fairfax
has also spoken to several customers who say Youi took money from them without authorisation.
According to the
Fairfax
report, the whistleblowers claimed the call centre in Australia actually made many of the illegal phone sales made in New Zealand.
Since the New Zealand revelations, the atmosphere inside the company had become highly paranoid,
Fairfax
reported, with staff warned regularly of likely penalties if they spoke to the media.
Youi maintained the company was committed to 'conducting business with the highest standards of personal and corporate integrity' and had apologised unreservedly after the NZ charges were laid.
Related stories:
ICNZ to consider terminating insurer's membership
Insurer charged with deceiving customers
Expose puts insurer in bad light