Insurer/EQC agreement can pave the way to legislation | Insurance Business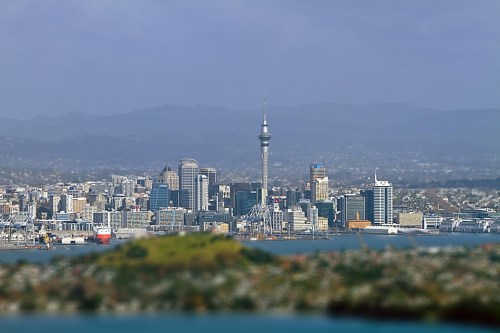 The landmark
agreement announced yesterday
by the Insurance Council of New Zealand (ICNZ) and the Earthquake Commission (EQC) designed to simplify Kaikoura earthquake claims should pave the way for future legislation, says ICNZ CEO Tim Grafton.
After 'a lot of work, long hours and lots of meetings', Grafton told
Insurance Business
the result was proof it could be done.
"I think this provides a test to show that this can be done and that we have worked out a set of commercial arrangements between ourselves and EQC to achieve this," he said.
"So if we can demonstrate this can be done in a real life situation there is no reason why the future legislation cannot encore that kind of arrangement."
Proposed changes released by the Treasury for public consultation in July last year have stalled with industry leaders saying the delays were causing considerable uncertainty within the industry.
Grafton did stress that while the agreement was a big part of the EQC Act review, there were other issues around it that needed to be decided.
"Does land cover still exist, how will the EQC Act reinstatement standards align with those of private insurance policies, those sorts of things are still part of the mix but certainly this will be a milestone in signalling future direction."
Grafton said he was proud of the efforts everyone had put in to achieve such a result in such a short space of time.
"Success has many owners and in this case it's fair enough to say that the good will and cooperation that's existed from all those involved, from EQC, from individual insurers, has made this possible and I'm proud of everyone's efforts in achieving this outcome.
"It couldn't be achieved without everybody acknowledging that the homeowner is the number one here that needs to be looked after and I think this will achieve it."
Because of the Kaikoura event, insurers will now act as the agent of EQC to take the lodgement, do the assessment, and to pay all undercap dwelling and contents claims, which was a 'major change' from the historical situation where EQC managed those sorts of claims.
"I think that makes a whole lot of sense and is wholly consistent with the submission we made to the government on the review of the EQC Act," Grafton said.
"It's great to have landed in this space in reasonably short order because we've gone from the status quo to turning that around in a matter of 3-4 weeks."
As well as being a good signal for homeowners, Grafton said it was good news for offshore reinsurers too.
"[They] will see this as a much more streamlined and efficient response to natural disasters and hopefully this will act as a platform for how things will develop in the future."
There were some sticking points that came up in the process such as IT issues.
"So in terms of how you manage the data collection and data sharing so in some areas EQC gathers information that insurers don't normally gather, for example for research purposes. And so we have to ensure the data collection and insurer systems are configured in a way that meets EQC's needs like that."
Grafton said the reimbursement process was another issue that needed detailed working out.
"If insurers are paying claims on behalf of EQC there are issues that need to be managed in terms of ensuring that insurers are reimbursed by EQC in a very timely manner so that there is no exposure to insurers' balance sheets of payments that they've made on behalf of EQC acting as their agent, so we've worked through that process to address those issues," Grafton said.
"There are other issues as well, such as how do you deal with complaints procedures. We're still working through that one but we'll land in a satisfactory spot with that as well.
"And what are the claims handling expenses and that's a set of bi-lateral agreements settled by insurers and EQC so clearly we want to avoid any concerns that the Commerce Act might have around those expenses so each insurer has deal one on one with EQC in achieving agreement on what those expenses are."
The Minister responsible for the EQC, Gerry Brownlee, also welcomed the memorandum of understanding between EQC and insurers.
"This new and simplified approach recognises we listened to some of the issues raised by customers in the wake of the Canterbury earthquake sequence," Brownlee said.
Related stories:
ICNZ and EQC nut out deal to simplify Kaikoura quake claims
Outgoing EQC boss admits to missed opportunities with insurers