Insurers allay steel mesh fears | Insurance Business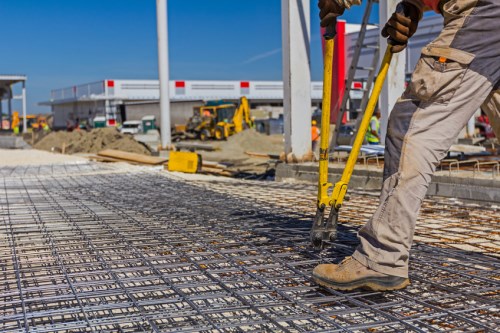 Fears that a class action against steel mesh makers could invalidate homeowners' insurance in New Zealand are being allayed by the Insurance Council of New Zealand (ICNZ).
Auckland lawyer Adina Thorn launched a class action this week which is targeting mesh makers including Steel & Tube in New Zealand over apparent substandard ductility or stretchiness.
The Commerce Commission tested a small sample of steel manufactured by a number of companies earlier this year to check they complied with the Australia/New Zealand standard (AS/NZ 4671:2001) and a number of them did not.
All slab floors of houses and officers have been built with this mesh in them since 2012, and now there is concern that problems with the mesh could invalidate building insurance if they suffer earthquake damage.
Developer Ernest Duval said he was worried insurers might put conditions around how slab floors perform which could affect whether banks lent money on properties.
This concern was backed by insurance lawyer Andrew Hooker who likened it to the methamphetamine issue, where clauses had been drafted in to limit insurers' exposure.
"It's likely that the insurance industry will do that in relation to this problem," he said.
Insurer
IAG
has said it was aware of the mesh as an 'emerging issue' and was monitoring the situation.
Thorn said Harbour Litigation Funding in London had approached several international insurers.
"The initial view is that there could be an issue with home and contents insurance, because a term of most home and contents insurance is the buildings have to be legally compliant," Thorn was reported as saying.
"These buildings are arguably not legally compliant because of the steel mesh… [there] needs to be compensation because of that risk," she told
Radio New Zealand
.
However, ICNZ CEO Tim Grafton said people with home and contents insurance in houses built with steel slabs using sub-standard steel mesh in the last four years 'should not be unduly concerned about their insurance coverage'.
"The Ministry of Business Innovation and Employement (MBIE) has also advised that houses that have used products in floor slabs that have not met this standard does not mean that they have not met the Building Code," Grafton said.
"This is because a number of factors will be assessed when determining the overall resilience of a house.
"In March, MBIE advised Building Consent authorities that, in its view, if a house has obtained a Code of Compliance Certificate from them there is no need to take any action because the house will still meet the structural (as well as the life safety) requirements of the Building Code."
Grafton said insurers would typically be reliant on Code Compliance Certificates issued by councils to provide them with confidence around the structural integrity.
The standards had been increased following the Canterbury earthquakes as a measure to reduce the level of damage in future events.
Grafton said: "[The Commerce Commission] said at the time that the tests alone did not establish non-compliance, but showed that the sheets of mesh tested failed the testing.
"The Commission also tested a sample of steel mesh from Fletcher Building. Those tests did not raise concerns.
He added: "In general, home insurance policies don't provide cover for faults in materials, but will cover resultant damage."
Nevertheless, Grafton urged homeowners with concerns to contact their insurer.
Related stories:
NZ insurance law practice bought out by large Aussie firm
New class action launched against Southern Response
Dunedin subsidence problem adds to insurance cover fears