Insurer's aviation underwriter an industry first | Insurance Business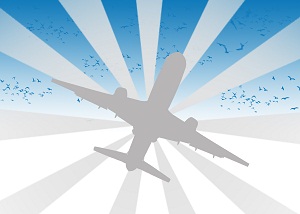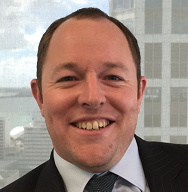 AIG
senior underwriter Alan James is the first locally-based aviation underwriter to be appointed in New Zealand. He tells
Insurance Business
how and why this came about.
Your appointment is an industry first - can you explain what prompted the move?
The aviation industry is key to New Zealand, not just for international travel and the associated industries, but also plays an important role in many of the country's key industries, particularly agriculture and tourism. AIG is the biggest global aviation insurer, insuring 80% of the world's major airlines, airports, and manufacturers. We believe that our experience and professionalism can raise the bar for the industry in New Zealand, to the benefit of all involved. We were previously writing New Zealand business out of Australia, but my appointment allows for Australia to concentrate on their domestic market and for New Zealand and the Pacific Islands to benefit from the sole focus of a locally-based senior underwriter.
What is your background and what led to you securing this appointment?
I've always been in insurance, with 5 years at
Marsh
in the UK prior to joining AIG. I initially worked in the fiduciary department, looking after the Canadian book of business. I began my broking career in late 2006, when I joined the client management team responsible for aerospace. I had received an RAF Flying Scholarship and had my Private Pilot's Licence so already had an interest in aviation, so the new role provided me with an ideal opportunity to get into the field. In 2009, I accepted a position as assistant underwriter with the Products and Airports team at AIG, and worked in our London office up until moving to NZ to take up the role here.
How do you feel about taking on a role of such significance?
Whilst I am the only person on the ground servicing this book of business, I have a team of underwriters, claims personnel and technical expertise on hand in Asia Pacific as well as globally, who I am able to utilise if required. We may be several hours 'ahead' in NZ but through regular calls and correspondence we are able to cater for the majority of eventualities within 24hrs and provide a seamless service to clients. It is certainly a challenge to manage a portfolio individually but I am enjoying living in New Zealand and the varied nature of the aerospace business here.
Does AIG see this as an area of growth in NZ? Are more insurers likely to be following suit in appointing aviation underwriters?
New Zealand is a growth area for AIG, however there has not traditionally been a high appetite for other insurers to write aerospace business here. The nature of the operations in New Zealand – including agriculture work, heavy utility operations – as well as the challenges that the geography and weather can pose means the frequency of losses can be high. As capacity grows and declines through the insurance cycle, insurers writing aerospace will look to expand and retract from countries and lines of business depending on their choice of where to deploy capital in order to achieve the highest returns. As such, we continually see new and returning entrants to the market, as well as some leaving the market. My appointment demonstrates AIG's commitment to New Zealand and marks our intent to increase the skill base in the region.
Can you outline the AIG aviation offering?
We offer market-leading capacity (up to US$1 billion in respect of liabilities, and up to US$100m for hull coverage) across the full range of aviation insurance, covering airlines, airports, general aviation, as well as associated activities, including manufacturing and maintenance. We even insure satellites, space craft, as well as launch and in orbit operations - perhaps not so relevant to the New Zealand market, but certainly something that demonstrates the range of our expertise! As well as providing cover and support for our clients should they experience a loss, we also offer safety and loss control services to help reduce their overall risk and prevent losses from occurring.
Can you give an idea as to the kind of clients this will be of interest to?
We provide cover for almost anyone or anything that touches the aerospace industry – from individual aircraft owners, to large commercial operators, airports, service providers and contractors working at airports, aerospace product manufacturers, etc.
How have events such as the Malaysia Airlines losses affected pricing/competition?
Airline premiums have decreased over the last few years, but as the industry continues to become safer in terms of the number of losses, we have seen the severity of losses continuing to increase as newer and more expensive types of aircraft come into service. There had been signs of the market hardening during the last quarter of 2014 which is when the majority of airline renewals fall due, but this was short lived as there is still so much capacity in the aviation sector. As such, the impact hasn't been as significant as many would have expected.
We don't anticipate that insurers will withdraw from the sector as a result of recent events, although consolidation is always possible. I do think that there will be a greater focus on risk selection, business mix and analytics to ensure that the business remains sustainable, however.