Insurers call summit on driverless cars | Insurance Business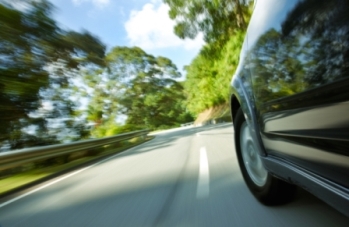 Eleven major UK insurers have formed an alliance to discuss issues arising from
driverless car technology
, such as who will be liable in the event of an accident.
The insurers, which include Aviva, Direct Line and LV, have formed the Automated Driving Insurer Group, led by trade body the Association of British Insurers (ABI) and Thatcham Research, the industry's research arm, and are due to meet in March.
The alliance has pledged to work with the Government to help shape the future of automated vehicles, the
Daily Mail
reported.
Industry experts have predicted a drastic improvement to road safety with the potential for premiums to be halved by 2025 as a result.
ABI director of general insurance policy James Dalton said insurers were actively supporting progress and innovation in the development of the technology.
"The developments we've seen towards increasingly autonomous vehicles are already reaping rewards – with autonomous emergency braking reducing collisions and injuries and helping to bring down insurance premiums.
"Truly driverless cars have the potential to dramatically reduce deaths and injuries on the roads and could revolutionise what we think of as public transport," he said.
However, with such dramatic reductions on claims, others have predicted that insurance providers' profit margins would be hit hard.
James Hillon, director of products at Co-op Insurance, said: "The motor industry is set to go through huge changes in the coming years. These changes will have a significant impact on the insurance industry and we are delighted to be involved in these discussions as they will ultimately affect communities across the UK.
"Driverless car innovations have come a long way in a relatively short time period and it makes sense for insurers to be on the front foot in this area, as it is a case of 'when' we will see these vehicles on the UK roads, rather than 'if'."
Doug Jenkins, manager of risk control at AXA, commented: "It is currently the vehicle that is insured, usually with named drivers or with permission of the policy holder, so even if the driver is not operating the vehicle fully, the vehicle is still a vehicle."
Meanwhile, a survey of almost 3,500 British adults found that a quarter (25%) think their insurance premiums could 'go up significantly' following the introduction of driverless cars, even if they do not own one.
The research, commissioned by price comparison firm uSwitch.com, also found that around half (49%) of people would not be happy to be a passenger in that type of vehicle.
Rod Jones, insurance expert at uSwitch.com, said: "While the Government is motoring ahead with its driverless car plans, these could be put into reverse gear if consumers' concerns aren't addressed.
"Whether it's confronting Google car collisions or clarifying confusion around liability in the event of a crash, cautious consumers have a number of worries.
"With human error accounting for around 90 per cent of road accidents, the potential safety benefits of driverless cars are significant. But, if Britain is to become the world leader in driverless car technology, the Government, manufacturers and the insurance industry must address consumers' concerns head on."