Insurers cut new million dollar deal with receiver | Insurance Business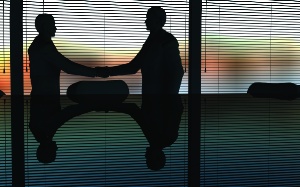 A new deal has been made with insurers over policies held by failed finance company Bridgecorp on 19 loans.
The deal has resulted in another $4 million to be recovered by receivers PricewaterhouseCoopers.
The insurers and other concerned parties had disputed the quantification and acceptance of the claims, resulting in numerous talks with
PwC
receiver Colin McCloy, as outlined in his 15
th
report on the ongoing saga.
Last month a negotiated settlement was reached with one of the parties, who weren't identified in the report, resulting in the recovery of $4m. Negotiations with other parties were still ongoing.
This latest payout follows the $18.9m deal made in March between PwC, the Financial Markets Authority (
FMA
), the former directors and their insurers relating to the receiver's civil claim against the directors for breach of duties under the Companies Act 1993.
The settlement was made possible by last year's Supreme Court decision on access to a $20m D&O policy with
QBE
. The FMA subsequently withdrew its civil proceedings against the directors.
The PwC report said there were still a number of avenues to explore.
"We continue to actively pursue a number of potential actions against third parties in respect of their conduct prior to receivership, and we are working with legal counsel in this regard," McCloy's report said.
"These claims involve complex legal issues and we are unable to accurately predict a timeframe for their resolution."
Also earlier in the year, a bid by the Bridgecorp receiver to pursue a $20m claim against Lloyd's of London was rejected in the New Zealand courts, which means it would have to sue the underwriter in its location in England, a report from
BusinessDesk
said.
Lloyd's involvement surfaced after the liquidation of
Herbert Insurance Group
, which Bridgecorp had procured to cover loans it made on property developments.
PwC then sought the $20m directly from Lloyd's, as underwriters to Herbert Insurance. Grant Herbert was found guilty of 24 charges under the Crimes Act and Secret Commissions Act in Auckland District Court last week.
Around $54.8m has been distributed to secured debenture holders so far, totalling 12 cents in the dollar, the report said.
Bridgecorp collapsed in 2007, owing 14,500 investors $459m.
Bridgecorp's former managing director Rod Petricevic and CFO Rob Roest received lengthy jail terms for misleading investors and making false statements, with an extra time added over charges brought by the Series Fraud Office.
Among the other directors, Peter Steigrad and Bruce Davidson received home detention and Gary Urwin was sentenced to two years' jail.
Steigrad's name is now forever associated in insurance law circles with the 2011 High Court decision that threw the D&O market into turmoil when it ruled third party claimants get first recourse to insurance monies previously earmarked for directors' defence costs.