Insurer's definitive answer on Tower speculation | Insurance Business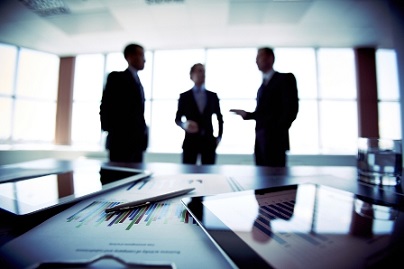 IAG
has made an exception to its rule not to comment on market speculation by responding to
reports that it is one of two candidates most likely to buy Tower
.
Business media reports in Australia last week suggested that the Kiwi insurer's recent dive in share value, triggered by Canterbury claims provision increases plus a legal dispute with its reinsurer
Peak Re
, had made it prime for a buyout.
A report in the
Australian Financial Review
said IAG and Suncorp had 'long been touted as the most likely buyers for what is left of Tower'.
But when approached by
Insurance Business
for comment on the report, IAG's head of corporate affairs
Craig Dowling
was categorical in his response.
He said: "We try to take a consistent stance in not commenting on market speculation, however I'll make an exception in this instance to close down speculation, and say 'it's not us'."
It was a similar case with the Suncorp camp, who said that the company also has a policy of not commenting on market speculation.
Meanwhile, another report by financial services website
The Motley Fool
suggested a publicly listed insurer buying another publicly listed insurer was not the best move.
"The takeover process usually results in the buyer paying a substantially higher price than they would have if the negotiations were private – and price is a crucial consideration when buying cyclical insurance businesses.
"Additionally, buying a competing insurer doesn't usually bring any special advantages like patented processes or extra manufacturing capacity – only brands, staff, buildings, and their expertise."
The Motley Fool
went on to say that while the theoretical buyer would get a foothold in the Pacific islands, with impairments to IT assets and further increase in Canterbury claims, plus the potential takeover premium, Tower was 'unlikely to be a bargain'.
"Its key markets are growing much faster than Australia is, but Tower is a small company and I wouldn't be all that excited about a potential acquisition if I was a Suncorp or IAG shareholder."
The AFR article also went on to suggest that
for Tower shareholders, a major Japanese or Korean insurer would be 'the dream deal'
.
"Ultra-low interest rates and challenging demographics in North East Asia have spurred a spate of deals as players from the region look outside their home markets for sources of growth," the report said.
A Tower spokesman said last week that the media speculation would not be a distraction from the company's focus on driving the business forward.
"While we're still in the early stages, we are starting to see positive results which we will share with the market at our full year results," he said.
Related stories:
Tower buyout rumours fly across the Tasman
Insurer's director resigns
Insurer Tower's earnings expectation lowered as share price plunges
Insurer signals further Canterbury claims boost
Insurer Tower's warning to shareholders