Insurers extend support in wake of Christchurch tragedy | Insurance Business New Zealand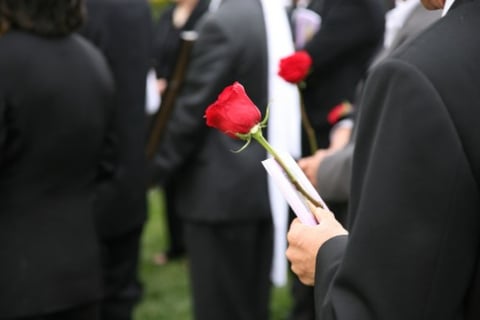 Insurers and banks have offered their support and set up fundraising accounts for those affected by the devastating terror attack on Christchurch, and Prime Minister Jacinda Ardern has also assured the Muslim community that support from the ACC will be available.
She assured the community that this support will be available regardless of immigration status, and that it would last as long as was needed to continue to provide for the affected families, many of whom lost their main income earners in the tragic event.
"We are very focused on ensuring you have the support that you need in the days and weeks and months that follow," Ardern said during a visit to a refugee centre in Christchurch.
"I want to give you assurance that through our system in New Zealand and through ACC, there is provision to provide for those families. That provision exists regardless of the immigration status of those who have lost their lives, and regardless of the immigration status of their families and loved ones. It includes the cost of burial, it includes support for lost income, and that can last not just for months, but it can last for years. I give you that assurance."
Life insurers have since also set up support services; AIA/Sovereign has set up a dedicated service for customers affected by the tragic event, with a customer team on hand to provide life and health insurance assistance.
"The effects of Friday's tragic event in Christchurch will continue for some time," chief customer officer, Sharron-Moana Botica stated. "We have started this service with the hope that we can do what we can for our customers and their families in the immediate term. We are here to help."
"It's been a difficult few days for New Zealand and for all New Zealanders," CEO Nick Stanhope said. "Our company prides itself on being there when it really matters. This time matters."
Fidelity Life has also set up a support team for impacted customers and advisers who have any questions about their insurance protection with the company.
A givealittle fundraiser has been launched in support of the affected families, and banks including ASB and Westpac have set up dedicated accounts for anybody wishing to donate to The Christchurch Foundation's Our People, Our City Fund.
"New Zealand has faced another gut-wrenching tragedy, in a city that has already had to overcome a huge amount of adversity since 2010," ASB Chief Economist Nick Tuffley stated in his weekly economic report.
"The people of Christchurch will remain uppermost in the hearts and minds of everyone. ASB has set up a Christchurch support fund bank account (12-3149-0137463-00) for those wanting to make donations to help the affected families (please note that ASB will be unable to issue tax receipts)."
More than $60,000 was donated by ASB customers over the weekend through the bank's Christchurch Support Fund, which will be forwarded to the Our People, Our City Fund.