Insurer's liability arm loses judgment | Insurance Business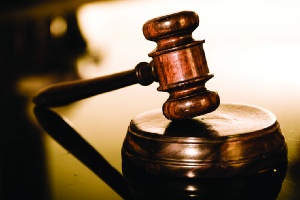 Vero
Liability Insurance has been ordered to pay Marac Finance $1.1 million in a decision by Justice Patricia Courtney made public last week.
The amount included interest on top of the $1m limit that Marac was insured for under a commercial crime policy it held with Vero Liability Insurance.
The case involved a Marac manager, Grant Atkinson, who had lent substantial sums to a motor vehicle dealer, Rapson Holdings, between 2003 and 2008, the
New Zealand Herald
reported.
In the High Court last year, the judge ruled that Marac had suffered loss by an employee's 'unauthorised lending' which left it owing $4.4m.
The court also ruled last year that Marac was entitled to be compensated for this lending.
But the insurance policy – which had a limit of $1m – meant Vero was liable to cover only losses incurred after February 2006.
There was argument between the financier and the insurer over whether Vero actually had any loss to cover since Rapson had paid back more than Marac had advanced from February 2006.
In this latest judgment, Justice Courtney agreed with Marac that the nature of the Rapson account was a revolving credit facility and therefore awarded it in Marac's favour for $1.1m allowing for interest.
The arguments heard in the High Court last year included whether Atkinson had in fact acted dishonestly or just with bad judgement.
The policy covered direct financial loss consequent on dishonest acts of employees committed with the clear intent of causing loss to Marac. Vero claimed that Atkinson's behaviour was not dishonest, he just showed poor judgement, and he did not act with the clear intent of causing loss to Marac.
Justice Courtney found that it was indeed dishonest since Atkinson had exceeded his lending authority and therefore would have known he would be in serious trouble if found out; that he took steps to conceal the real situation; and lied to Marac's internal auditor.
The controversy of the case revolved around the nature of Atkinson's 'intent' with the judge deciding that regardless of whether the intent was specific or general, it was sufficient for him to know that loss would be a substantially certain result of his actions, regardless of the his desired outcome.
She said: "Had the drafters [of the Vero policy] meant desire or purpose they could have used those words but they used the word intent."
This decision prompted legal firm Mahony, Burrowes, Horner to warn insurance companies over the specifics of their policy wordings.
They said at the time: "Any firm that is drafting an employee fidelity or crime policy should be aware of this judgment. It demonstrates that the terms 'manifest intent' and 'clear intent' express the same basic concept in law.
"Justice Courtney pointed out at paragraphs 78 and 95 of the judgment that the Court was still engaged in a contractual construction exercise, even if it used criminal law concepts of intent to help define the scope of the term. The focus will remain on the wording of the policy document. Therefore if drafters wish the policy coverage to be narrower, they should use the language of specific intent."