Insurer's new risky business | Insurance Business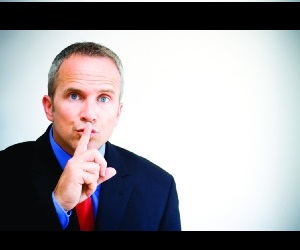 It might sound like the perfect April Fool's Day story but AMP, the New Zealand wealth management and insurance provider, has announced it is the exclusive broadcast partner for one of the most risqué names in Kiwi media - Paul Henry.
Mediaworks' new Paul Henry breakfast show will be broadcast on weekday mornings from 6am-9am and marks an international first with simultaneous broadcasting across TV, radio, the internet and live streaming to mobile devices.
Henry will be joined by co-hosts Hilary Barry, Jim Kayes and Perlina Lau in a purpose-built studio from 7 April.
Jack Regan, managing director of AMP New Zealand said they were excited about being involved with such an innovative show.
"We expect [it] will quickly become an essential part of Kiwis' everyday life. Being a trusted friend of customers is something AMP has been doing for 161 years in New Zealand so it's a privilege for us to partner with Paul, Hilary and the team as they bring the best of news and issues to New Zealanders every day."
Commenting on the partnership, host Paul Henry said: "There are some pretty cool things about AMP and I'm expecting you think you know all of them – but you're wrong.
"There's one very cool thing about AMP that I know – they are in partnership with a state of the art new programme which starts on 7 April. Is it television? No, but it's on television. Is it radio? No, but it's on radio. Is it online? You bet it is. We will be everywhere together from April 7 – it's great to have AMP on board for the ride."
AMP, which paid out $131.7 million in general insurance claims last year, will see its logo appear on all advertising for the show on RadioLIVE, TV3, mobile devices and the internet.
There had been reports that Spark would sponsor the show but had decided against it.
Henry is infamous for multiple foot-in-mouth controversies prompting hundreds of complaints from viewers including questioning whether the Governor-General, Sir Anand Satyanand, was 'even a New Zealander' live on television.
That incident, coupled with his crude references to New Delhi's chief minister Sheila Dikshit during the 2010 Commonwealth Games as the 'dip shit woman', eventually lead to his resignation from TVNZ.
Now the question being asked on social media is whether AMP has insured itself against the chance of its brand being adversely affected by Paul Henry's bad boy on-air antics?
Because, of course, there is
insurance for that
.