Insurers reveal latest Canterbury claims stats | Insurance Business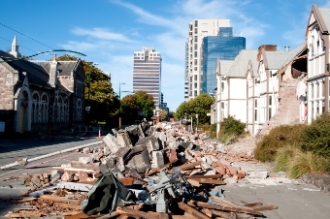 The Insurance Council of New Zealand (ICNZ) has revealed that private insurers have paid out nearly $19 billion to settle commercial and residential claims since the Canterbury earthquakes of 2010 and 2011.
ICNZ said nearly $9 billion of that amount was for domestic claims.
ICNZ CEO Tim Grafton said insurers had now fully settled 94% of all Canterbury earthquake residential properties, which represented 21,859 over cap and 63,739 out of scope properties.
"We have also settled 95% of commercial claims worth $9.9 billion as at 30 September 2016," Grafton said.
Of the properties still to be completed, the number of customers still to receive offers from their private insurer was down to 352. There were 440 properties where people had yet to make decisions on the offers they'd received, and 172 new claims being validated.
Grafton was urging customers with concerns or queries to seek help from the Residential Advisory Service (RAS) before it was wound up.
The data is based on figures jointly collected by ICNZ and the Ministry of Business, Innovation and Employment (MBIE), with 87% (23,012) of all over cap residential claims resolved or fully settled.
A further 9% (2,461) of the 26,437 over cap properties were in resolution, meaning the rebuild/repair was in the pricing and design process or cash settlement was pending.
Insurers had completed 6,448 major repairs and rebuilds and cash settled 15,411 properties to the end of September 2016.
Insurers had also had an additional 290 properties transferred from the Earthquake Commission (EQC) in the last quarter taking the total to 1,443 for the last 12 months.
Related stories:
EQC's latest Chch payout figures released
ICNZ releases latest Canterbury claims stats