Insurer's shares drop after takeover deal collapses | Insurance Business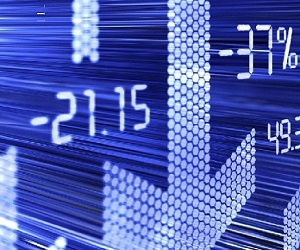 Uncertainty over claims relating to the explosions in the Chinese port of Tianjin plus the recent deterioration in parts of its nonlife insurance book have been given as the reasons behind Zurich's withdrawal from discussions to buy RSA Insurance Group.
The Swiss multiline insurer said the business was due to report an operating loss of about US$200 million for the third quarter of 2015.
It estimated losses from the series of explosions at the Chinese port of Tianjin of about US$275 million, although it said there was still a great deal of uncertainty about the nature of many of the losses.
"In addition to claims relating to the Tianjin port explosions, Zurich now expects that weaker-than-expected profitability in the general insurance business in the first half of 2015 will continue in the third quarter," the company said in a statement.
It said that following his appointment as general insurance CEO, Kristof Terryn will conduct an in-depth review of the business.
The company said that in light of the recent deterioration in the trading performance of its nonlife insurance operations, it had decided to terminate discussions with RSA and focus instead on 'taking the necessary actions to deliver on the required performance of the general insurance business."
Meanwhile, stock market analysts were downgrading their recommendations for RSA with the insurer's share price dropping 20.12% following the termination of bid talks between RSA and Zurich.
One analyst commented that RSA would now have to do the 'tough job' of delivering earnings from its reduced size.
Another said the recent focus on RSA could prompt other corporate interest to arise but it would most likely take some time.
A statement from RSA said the company had 'continued to make good progress' on its action plans since the unsolicited approach by Zurich in late July, and that the trading result for July and August had been ahead of expectations.
"Zurich has confirmed to RSA that the due diligence findings were in line with their expectations and, while the process had not been finally concluded, they had not found anything that would have prevented them from proceeding with the transaction on the terms announced on 25 August 2015," RSA said in a statement.