Insurers start receiving claims for earthquake damage | Insurance Business New Zealand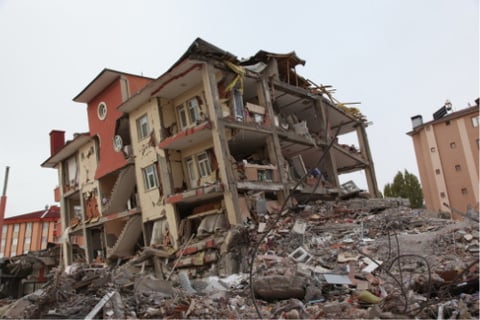 Insurers have started receiving claims for the damage caused by Friday morning's three earthquakes, though they say enquiries have generally been minimal as homes have largely escaped any significant damage.
The Earthquake Commission (EQC) had received 27 claims as of Friday afternoon, with a spokesperson confirming that the claimants would be having their properties assessed soon.
Residents around parts of the North Island were told to evacuate immediately on Friday morning, with the threat level being downgraded later in the day.
Read more: Swarm of massive earthquakes hits off NZ coast
Vero's executive manager specialty claims Matt Williams told Insurance Business that he is not expecting to see a significant amount of claims, but said that insurers were 'on standby' to help customers.
"At this stage we are not expecting a large volume of claims from Friday morning's earthquakes, although we saw a couple come in that morning," Williams said.
"We are keeping an eye on the evolving situation regarding tsunami and sea level alerts, and urge our people, customers and intermediaries to keep themselves safe. Unusual storm surges, waves and potential coastal inundation may cause property damage and we are on standby to support our customers if they need us."
An EQC spokesperson said it was too soon to tell the full impact of the quakes, but noted that it had already received some claims from property owners.
"We've had minimal enquiries so far, only 27 which have been lodged to the EQC from across the North Island, from north of Auckland to Wellington," they commented.
"The people who have been in contact will move towards the damage assessment process, but it's a bit too early in the day to tell the full impact."
Gallagher Bassett noted that it had not received any claims as of Friday, but said it was keeping an eye on the 'evolving situation.'
"We've been keeping in touch with our people and making sure everyone is OK," people and culture manager Gabrielle Cook said.
Read more: How the Kaikoura earthquake helped shape future response
"The alerts seem to have died down now, but it's an evolving situation, so we just have to wait and see."
"We haven't had many enquiries yet, but we've had great communication coming from our Civil Defence, so everyone is linked into that," she added.
"We've also been putting regular updates on our Facebook page."
The two largest waves passed at around 4pm on Friday, and the previously issued tsunami alert was cancelled by the Civil Defence soon afterwards.