Insurtech boss on addressing underinsurance | Insurance Business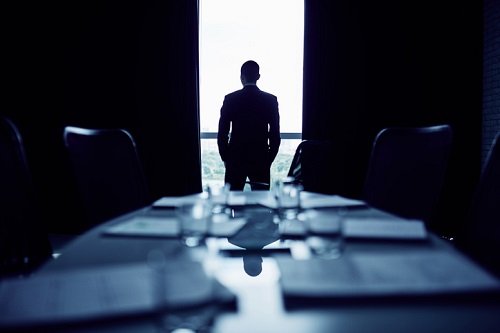 Many Kiwis still refuse to take out certain types of insurance due to a lack of information about insurance products and exactly what they cover. Meanwhile, many of those who have already bought insurance seem not to fully understand their policy or the contract they have signed. Insurtech boss Michael Lovegrove decided to address these issues by developing a product that can help customers understand what type of insurance they need and buy the product in only a few minutes.
Lovegrove shared with Insurance Business how he founded software company JRNY, how they try to address underinsurance in the country, and how they are tackling challenges head-on.
"The world is $1.2 trillion underinsured because either people don't understand what type of insurance they need or they cannot afford it. Insurance plays a vital part in society when aspects of our life don't go to plan. It became my duty to change the industry that was struggling to put the customer first," Lovegrove shared.
Speaking about JRNY and how it helps New Zealanders, he said: "Insurers can white label JRNY and deploy across their digital distribution channels – such as their brands, banks, or non-traditional partners.
"The customer ends up buying the right policy for the life they lead and has a simple and trusted interaction with the insurer through the buying process. The insurer can offer a best in class customer experience, increase its digital conversion rates, and prove that it's selling the right policy to the right person."
As the chief executive officer and founder of JRNY, Lovegrove tries to be a "catalyst for evolution" by leading his team towards solving underinsurance.
"Growing a focused international team from New Zealand can be hard. Fortunately, we have the most amazing leadership team that can attract top talent," he shared. "Trying to evolve an industry across multiple countries is also fairly difficult, which is something we're still trying to solve."
Aside from the challenges that the JRNY team has already encountered, Lovegrove also cited problems that the industry might face soon.
"Compliance is a large and pressing challenge for most insurers (making sure they're selling the right policy to the right person). The JRNY product addresses this problem, as our technology can help insurers sell the right policy and prove it," he said.
"Climate change is also a massive problem, with 'natural' disasters occurring more frequently. We all know how devastating the bushfires in Australia have been, where 65% of people are likely underinsured. We must change this narrative and make sure we do everything we can to make sure people have access to the right type of insurance."
Ahead of these battles, Lovegrove advises brokers and other insurance professionals to start using technology rather than treating it as a threat to business.