International News in Brief: Aussie firm against national disaster insurance pool | Insurance Business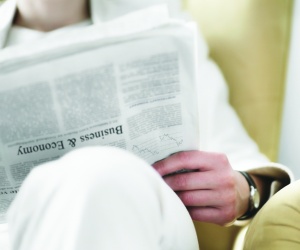 Aussie firm against national disaster insurance pool
Suncorp has come out against a national disaster insurance pool in a submission to the Financial System Inquiry in Australia.
Disaster insurance or reinsurance pools are used to help subsidise premiums for risky spots, such as for earthquakes in New Zealand or for floods in the US.
The Brisbane-based company argued that artificially low prices "allowed increasing numbers of residences to be built in high risk areas without appropriate mitigation or resilience."
Instead, they said, mitigation was the way to reduce premiums – highlighting how levee works in southeast Queensland towns were lowering insurance costs.
Such mitigation also benefits insurers because their risk of paying claims diminishes.
The Insurance Council of Australia similarly warned pooled premium schemes, while seeming resolving problems of affordability, "can undermine private insurance markets."
Chile earthquake unlikely to produce 'significant' insured losses - risk firm
The 8.2 magnitude earthquake that shook northern Chile on Tuesday night is not likely to produce 'significant' insured losses, said catastrophe risk modeling and consulting firm Air Worldwide in its first assessment.
The firm does not expect significant insured losses from the quake as the affected area was relatively sparsely populated and because the quake's epicenter was located quite a distance from the coast, which reduced the shaking inland.
Air Worldwide added that another mitigating factor for potential insured losses is that the impacted area is very rural and characterized primarily by low-rise buildings constructed from either unreinforced masonry or confined masonry.
Aussies must overcome their apathy, plea
Apathy, the complexity of insurance and a "she'll be right" mentality are the major reasons Australians are underinsured, says independent community insurance and risk network Know Risk following the release of the "Apathy to Action" report by the Financial Services Council (FSC) last week.
"The reality is that there are so many kind of insurance and so many risks that people feel overwhelmed to the point of inaction," said Know Risk spokesperson, Thomas Wills.
"There is also the misconception that because we live in a country with a social welfare network, you'll always be covered by someone and this is just not the case."
Launched in 2013, the Know Risk Network is a community education program dsigned by the Anziif to improve Australian's understanding of insurance and how it relates to managing the many risks faced in life.
Cybercrime costs Irish economy US$864m per year: report
The costs of cybercrime to the Irish economy are estimated at 630 million euros (864 million U.S. dollars) per year, according to an analysis report released last week.
The report, published by business advisory firm, Grant Thornton, found there has been a marked increase in the number of data breaches in Ireland.
However, incidents are typically under-reported to the government because companies fear a hit to their reputation should they disclose a failure, said the report.
"Cybersecurity is a growing problem for Irish companies and imposes significant financial costs," said Grant Thornton's Mike Harris.
Examples of cybercrime activity common in Ireland include identity fraud, online scams, cyber theft and cyber extortion, typically operated by international organized crime gangs based in countries where regulation is week, the report said.
Insurers rail against taxes and regulation
The Australian insurance sector believes that it should not be subject to the same regulation as banks, reports the
Australian Financial Review
.
In submissions to the Federal Government's financial system inquiry, insurance companies said that state taxes and levies increase the cost of insurance.
The Insurance Council of Australia backed their argument that insurers face different risks to those for banks. It said that regulation should suit their circumstances and the cost of regulation should be considered.