International News in Brief: Did Titanic officer lie to avoid negligence claims? | Insurance Business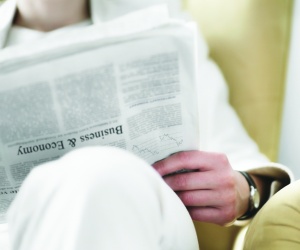 Had Titanic officer twisted facts about iceberg collision to avoid negligence claims?
Insurance documents filed after the sinking of the Titanic have revealed that an officer that survived the accident had twisted facts about the iceberg collision to evade negligence claims, reports Asian News International.
Second officer Charles Lightoller had said at the time that when the lookouts reported ice dead ahead, the first officer immediately starboarded the helm, but the 46,000-ton ship struck a small low-lying iceberg, making a comparatively slight jar.
But, a new study into the claims has revealed that the iceberg was in face 30m high by 122m wide and the ship was speeding through an icefield at night.
The crew had also failed to spot it in time.
Lightoller's 'played down' facts won the ship's owners, the White Star Line, a $5 million insurance payout.
Senators announce bipartisan bill to reauthorize terrorism insurance
A bipartisan group of US senators has agreed on legislation to extend the government's financial backstop of terrorism insurance for seven years.
The legislation would raise private insurers' co-payments to 20% from 15%,
Insurance Journal
reports.
"In the long shadow of 9/11, the ability to secure terrorism risk insurance is absolutely essential for any entity looking to build and grow in New York City and many other high-risk areas," New York Democrat Charles Schumer said in a statement.
Aon Announces 43% Increase to Annual Cash Dividend

Aon plc has announced that its Board of Directors has authorized a 43% increase to its annual cash dividend paid quarterly on Aon's outstanding Class A Ordinary Shares.
Consistent with the increase in the dividend, the Board of Directors has declared a quarterly cash dividend of $0.25 per share on outstanding Class A Ordinary Shares, reflecting a 43% increase from $0.175 per share. The dividend is payable May 15, 2014 to shareholders of record on May 1, 2014.
Global reinsurer's shareholders all in agreement
Swiss Re's shareholders approved all proposals put forward by the Board of Directors at its Annual General Meeting held in Zurich today.
This included a 10% increase in the regular dividend to CHF 3.85 per share as well as an additional special dividend of CHF 4.15 per share.
Shareholders accepted all changes to the Articles of Association to enable Swiss Re to be compliant with the Swiss federal "Ordinance Against Excessive Compensation at Public Corporations" ahead of schedule.
Shareholders re-elected the 11 current members of the Board of Directors who were nominated for re-election, and elected Susan L. Wagner as a new member of the Board of Directors. Walter B. Kielholz was elected as Chairman of the Board.