International player Gen Re to close Aussie office | Insurance Business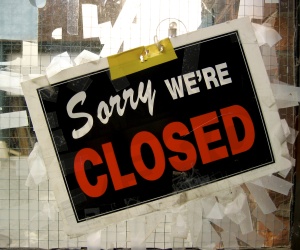 Gen Re
is set to close its office in Melbourne, alongside five other global offices, as part of a reorganisation of its business.
The reorganisation of the businesses Direct Global P&C operations will see three offices in the United States close, one in Riga, Latvia and another in Hong Kong shut its doors as the business positions itself for the future.
The closing offices will be integrated into teams in larger locations to "facilitate a more robust delivery of services" to clients.
In a statement announcing the changes, Gen Re said that they remain committed to the markets facing closures as Bob Jones, president and property & casualty chief marketing officer of Gen Re, said the moves follow a global review.
"We have reviewed our entire global footprint, and with this change, we are positioning Gen Re's Property & Casualty operation to address the realities of today's markets, while capitalising on tomorrow's opportunities."
Jones continued that the advent of technology in the direct reinsurance space has seen the business change and the global reorganisation will place the company on the right track for the future.
"When you add technology to the equation, being a direct reinsurer in the 21st century has evolved from where it was two decades ago," Jones noted.
"We need to deliver underwriting and claims expertise in the most effective manner, while not compromising the quality of our products and promises.
"This new structure positions us to deliver on that."
Gen Re, which is a Berkshire Hathaway company, also announced changes to its European treaty underwriting resources to better align the business with its global counterparts.