International wrap: US landslide victims' tragic lack of cover | Insurance Business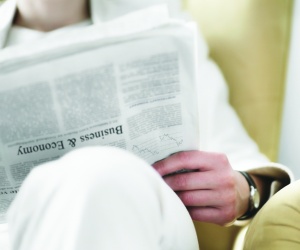 US landslide victims' tragic lack of cover
Lack of awareness of difference in conditions (DIC) coverage has meant that most victims of the Washington landslide have been left without cover, say US reports.
With landslides not being covered by standard home and business owner policies, less than 1% would have a DIC policy with many insurance agents not being aware of it or taking it seriously.
Lloyds growth in China
Lloyd's chairman John Nelson has revealed how crucial China is to the centuries-old firm's future.
With a hub in Shanghai and an application to open one in Beijing being processed, Nelson says growth in China has been 'north of 20%' in 2013 with most of the business being in reinsurance.
The
news
follows the global insurer announcing its highest profit in four years. Thanks to a drop in natural catastrophes in 2013 Lloyd's pretax profit increased to $5.3 billion in 2013 from $4.6 billion the previous year – a 14% improvement.
Disaster insurance on the agenda in the Pacific
Representatives from Cook Islands, Fiji, Samoa, Tonga and Vanuatu attended a workshop last week to discuss the future of Disaster Risk Financing and Insurance (DRFI) in the region and acknowledged the great progress made in consolidating the program to date.
Tonga shared its experiences in accessing post-disaster budget support under the Pacific Catastrophe Risk Insurance Pilot where earlier this year they became the first to benefit from a payout under the regional pilot following Tropical Cyclone Ian which triggered a payment of US$1.27m to support recovery.
Bill for MH70 won't top US$500m, says reinsurer
While the final hours of Malaysian Air Flight 370 remain shrouded in mystery, there is one thing involved insurers do anticipate—the ability to make payments without materially affecting profit or future policies.
Munich Re
board member Torsten Jeworrek told a news conference that some media quotes of $500 million in expected damages linked to the missing jet were "clearly too high." The reinsurer did not forecast a size of the claim, but did assure press that the hit would not be a major one.
The damage claim for the plane itself is roughly $100 million, and payments from German insurer Allianz have already begun.