Is tech really the 'silver bullet' to customer service? | Insurance Business New Zealand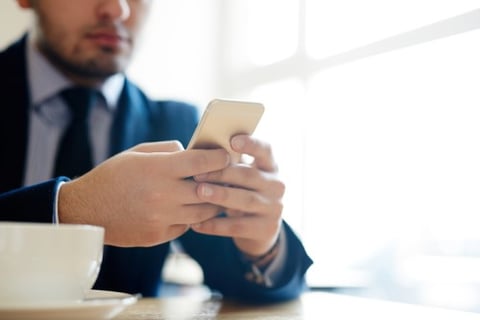 In our technologically-dependent world, insurtech is often hailed as the most important bandwagon for the insurance sector to jump on to. From updating antiquated systems to communicating more efficiently with customers, the industry is repeatedly urged not to get left behind – but some players question how far technology can really go when it comes to the simple goal of serving your customers well.
EMLife CEO Katherine Gobbi says that while technology may be useful for increasing internal efficiencies, communicating with your insurer instantly through an app won't be to every customer's taste, nor their benefit. This may be for various reasons - from technology that's incompatible with a certain type of business, through to the simple fact that when a client has experienced a loss, they want human reassurance.
"We're not a 'techno' company," Gobbi said. "We might use certain technology if we see that it is available, and we use the technology that our insurer partner has embedded. But because of the nature of claims and the nature of our company, it's often not very new."
"It's not unusual for us to manage tail and run-off portfolios, and that of course doesn't usually get the latest growth of technology," Gobbi explained. "In fact, we've learned the hard way that you just accept that and you make the most of it.
"It's not unusual for us to voluntarily choose to manage the claims that are in the old system to prevent them from being migrated. So, for me, tech is great if it enables and empowers you, and you can't not invest in it – but I think it's important not to forget that everyone who has had a life changing diagnosis is scared and often in pain, and the tech doesn't help them get out of that situation. It just makes sure that the payments are made on time. It makes sure that it is easier to navigate the system, but I just don't like it when the industry sees it as a silver bullet to customer service. Talking face to face with your clients must be much more reassuring for them."
Gobbi says that a lot of clients may not be so technologically literate themselves and may prefer their processes to be more within their comfort zone, even if that means they may not be quite as cutting edge.
"A lot of people don't use technology very well, even if it's 100% easy," she stated. "We have to make sure that the technology is empowering highly skilled case managers so we can save some time and create more efficiency, but in the end, customer outcomes aren't necessarily tech-dependent in insurance."
Meanwhile Niki Kesoglou, QBE's global head of diversity and inclusion, says that technology is going to be vital to the way organiastions interact with their customers, and that this will be particularly important when it comes to the accessibility of information to everyone. She says advancements in technology can assist people with vision or hearing impairments, and that even areas such as recruitment can benefit from smart, modernised systems.
"Technology is really going to change the way that our employees and customers act," Kesoglou said.
"In my role I've already seen a shift, particularly in how we prepare for the future and how we think about tapping into people's mindsets – what they experience, what we're doing and how that impacts them. So that ability to get that instant information back from people and use that information in a much more meaningful and broader way, I think it's going to be something positive."
"I also think technology has shifted the way we're looking to eliminate bias," she continued. "This happens though the way people recruit, how we source talent, how we communicate roles and describe roles, etc. Technology is very smart, and it has really helped what we do as an organization around visibility and how people access information. For example, something as simple as a web browser and how it complies with the worldwide standards around people with vision impairments, or other people who can't access that information as easily, can really help feed that."
"Ultimately, there are a lot of things that technology can touch," Kesoglou concluded. "It can touch how people's voices are heard; it can touch how you face up to customers and the community, and how easy and accessible that is. It can also help advance practices and processes, particularly around the people who use them internally with instantaneous feedback from staff. So technology just accelerates our ability to get a lot more information, and then use that in a much more effective way."