Is this the year for telematics? | Insurance Business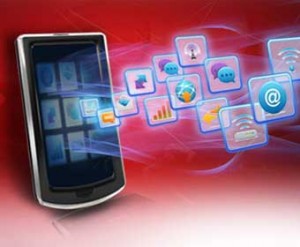 There has been a lukewarm response to new moves to bring usage-based motor insurance to New Zealand.
Motor insurers State,
AMI
,
NZI
, (owned by
IAG
) and
AA Insurance
are so far saying they have no plans to adopt 'black box technology' or mobile phone applications using telematics into their insurance premiums.
But global tech giant
SSP
, which has just finished mapping all the New Zealand roads and speed limits into their Smartphone app SoteriaDrive is confident that usage-based insurance is the way of the future.
Calling it the 'meat in the sandwich' of their marketing plan for 2014, Jerry Hall, SSP business development manager, told
Insurance Business
there had been a 'tremendous amount of interest' in both New Zealand and Australia.
"Across Australia we've differentiated through our telematics proposition. Insurance Box is the first insurer to offer a true Telematics service which has created a lot of buzz. While we are not allowed to discuss who we are speaking with (in New Zealand) we can say there is good interest in telematics from a New Zealand insurer perspective. For the New Zealand market we feel that Smartphone apps will be the preferred solution so that insurers can launch a mass-market proposition."
SoteriaDrive is a data collection Smartphone app which allows drivers to be rated on how they drive instead of by the category they would traditionally fit into.
"If you're driving better via feedback (driving tips) provided by the technology, we reward you for that by giving you money back," said Hall.
But the really exciting thing for insurers, he says, is the potential for increased communications with their customers.
"Now we have got a device where they're looking at communications twice a week whereas before it might be every three years. This is the holy grail for insurers, their nirvana. And it's also a great acquisition tool as insurers will attract good drivers."
However, when IBO contacted a few of the major motor insurers the response was so far so negative.
AA Insurance said they have 'no plans' to adopt telematics and IAG said they 'continue to review' technology such as telematics and how it is being received in other markets.
A spokesperson said: "If IAG believes there is a customer need or demand for this type of technology we will consider our options in bringing it to the market."
Meanwhile a Tower spokesperson said telematics was certainly worth considering, citing their app Claim4Car as evidence of their interest in exploring technologies.
"Telematics is a global trend that we're aware of and could be something we consider in future product development," the spokesperson said.
Do you think 2014 is the year for telematics? Take our poll
here
.