Issues revealed with Aon's proposed merger | Insurance Business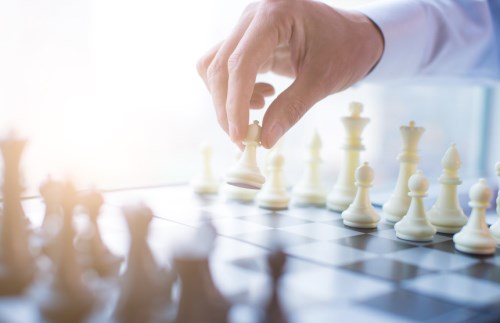 The Commerce Commission has released its preliminary issues with a proposed merger by Aon and Fire Protection Inspection Services Limited (FPIS) and is now inviting submissions to be made before December 02, 2016.
In its outline of the proposal, the regulator explained that the relevant Aon division was Aon Group Risk Consulting, whose activities include the inspection of new and existing sprinkler systems and the inspection and certification of fire alarm systems.
In its capacity as Sprinkler System Certifier (SSC), Aon is also involved in the certification of sprinkler systems to a New Zealand standard, and the approval and listing of sprinkler contractors and inspection companies, with Aon currently the only entity operating as an SSC, the Commerce Commission said.
FPIS, meanwhile, provides a range of fire inspection services throughout New Zealand, including the inspection of new and existing fire sprinkler systems, as well as the inspection and certification of fire alarm systems.
These services are largely provided to FPIS's shareholders, the majority of whom supply fire protection systems products and services to their customers.
The shareholders include, among others, Guardian Alarms, Tyco NZ, Chubb NZ, Fire Security Services Ltd and Pyro-Tech Services Ltd.
The Commission said that as well as examining the particular markets relevant to the proposal, it would be investigating whether the merger was likely to 'substantially lessen competition in the relevant markets by assessing the unilateral, vertical and conglomerate effects that might result from the merger'.
This would mean considering whether prices would rise for inspection services above the prevailing level and whether the merged entity would be likely to engage in conduct that either forecloses rivals or otherwise makes them less able to compete.
The Commission gave an example of how the acquisition could have conglomerate effects, ie where firms who supply complementary products merge together.
"For example, in this merger, the merged entity will be able to supply inspection services for new and existing sprinkler systems, certification of sprinkler systems and inspection services for fire alarms," the regulator said.
"Such mergers may, in certain situations, increase a merged firm's ability and/or incentive to foreclose competitors by, for example, bundling together complementary products (eg inspection and certification services), or by refusing to sell these services to customers unless they also buy a second service from it (tying)."
In its submission, Aon countered this saying that while it is currently the sole provider of sprinkler system certification services, and may choose to offer its services in bundles, no vertical or conglomerate issues were likely to result from the merger.
Aon also listed four reasons why it did not consider that the merger would increase the ability or incentive of the merged entity to engage in any foreclosure conduct.
The reasons given were: because inspection services are typically provided as stand-alone services; the barriers to entry into sprinkler system certification services are low; the New Zealand standard under which Aon operates precludes it from refusing to provide other inspection companies with access to necessary information to carry out inspection services; and Aon would be constrained by the countervailing power of its customers.
The Commerce Commission said it was aiming to make a final decision on clearance to the merger by 23 December 2016, although it said the date could change depending on how the investigation progressed.
Interested parties were invited to make comment on the likely competitive effects of the proposed merger by 2 December 2016.
Submissions should be sent to
registrar@comcom.govt.nz
with the reference Aon/FPIS in the subject line, or by mail to The Registrar, PO Box 2351, Wellington 6140.
Related stories:
Brokerage giant Aon NZ seeks acquisition clearance
Broker's shift of business a concern for market?