Jail for Kiwi insurance adviser | Insurance Business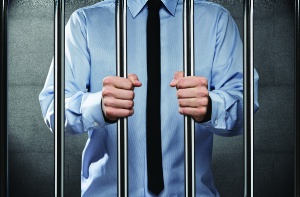 A double life involving adultery, blackmail and fraud has led to a financial and insurance adviser from Dunedin being sent to jail for more than two years.
The 52-year-old man, a former self-employed authorised financial adviser, completed 122 false insurance policy application forms and collected more than $300,000 in commission from seven insurance companies.
He stole the money to pay his 35-year-old mistress who was blackmailing him with the threat of revealing their affair to his wife.
This was the second time the mistress had blackmailed him. After meeting him online in 2005, and beginning a relationship with him, the woman then discovered he was married and began to blackmail him.
In 2010 she handed herself into police and was charged and convicted in the High Court of extorting almost $250,000 from the man and was sentenced to 12 months' home detention, the
Otago Daily Times
reported.
The man was granted name suppression from this case, since he was the victim, and wished to keep the affair from his family.
Crown solicitor Robin Bates is now planning to fight to have that suppression quashed. The woman has been granted interim suppression until 4pm today.
The mistress resumed the blackmailing in 2011 and to fund it, the authorised financial adviser embarked on his bid to defraud seven insurance companies. He paid his former mistress $187,036 to stay silent about their relationship.
After depositing the money into his mistress' bank account, he cancelled the insurance policies.
He was also charged on a further two counts of forgery for faking his wife's signature in order to extend the mortgage to get more money and access his wife's $78,000 savings.
The wife told the Dunedin District Court the first she heard of her husband's double life was in September last year when she received a phone call from the mistress' mother after police arrested the woman.
"The whole sordid story started to unfold, she said in her victim impact statement. "For 10 years [he] had shown no signs of his double life.
"He had stolen all my money – 27 years of careful saving. How low can you go to steal from one's wife?" she said.
The man was sentenced to two years and three months jail and the woman to four years for what Judge Michael Crosbie described as 'extraordinary' blackmail.
Judge Crosbie ordered the man pay reparations of $150,000 to his wife.