Japanese insurer opens Auckland office | Insurance Business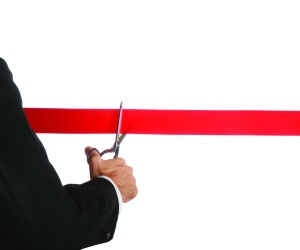 Tokio Marine & Nichido Fire Insurance Co (TMNFNZ) has opened up an office in Auckland to take over the running of its business previously managed by
NZI
.
The move, effective from 15 September 2015, means that all underwriting, new claims and all enquiries regarding its Japanese clients will be directed to TMNFNZ new Auckland office.
Malcolm Beaton has been appointed the New Zealand representative for TMNFNZ.
The company said on its website that Beaton has an extensive background in underwriting, broking and reinsurance, both within New Zealand and in overseas markets.
It said the hope was for the new office and appointment to "enhance our local services to both our clients and their brokers."
TMNFNZ was registered as an overseas company in NZ in May 1972, though the NZ branch operation as administered by NZI was operative from Dec 2007.
An NZI spokesperson confirmed the move, saying: "NZI has fronted for Tokio Marine in NZ, supporting them in the market with underwriting and broker relationship management for a service fee. These were Japanese companies for which Tokio is the insurer globally. The accounts were always wholly theirs and separate to any NZI business.
"Tokio Marine and NZI have now chosen for their own business reasons to go their own way with Tokio Marine now managing this business.
"This agreement has been entirely amicable."
TMNFNZ had its insurer financial strength rating lowered to "A+" from "AA-" by Standard & Poor's last month.
The company said the downgrade followed similar action on its parent following S&P's announcement that it had lowered the sovereign rating on Japan to "A+" with a stable CreditWatch.
"An insurer rated "A+" has strong capacity to meet its financial commitments but is somewhat more susceptible to the adverse effects of changes in circumstances and economic conditions than insurers in higher rated categories," TMNFNZ said on its website.