Job-seeking frustration turned into opportunity for this new arrival | Insurance Business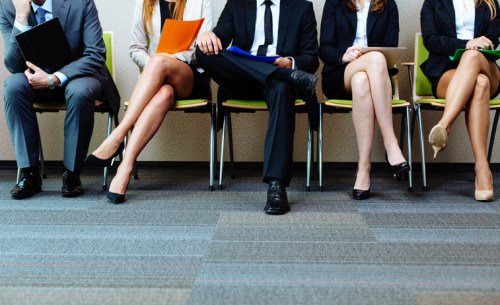 Specialist insurance recruiter Gary Bloxham of Stirling Andersen now helps match others with the right jobs on the market after turning around his own job search struggle.

Why did you get into Insurance recruitment?
When arriving in New Zealand as a migrant two years ago from South Africa I was looking for a fresh career challenge having spent the past 20 years building a successful career in the insurance and financial services sector. My plan was to use these skills in a new country and a new role. I met with several recruiters to understand the insurance sector "lay of the land", which was a frustrating process to be fair! I was then approached to join a specialist insurance recruiter that was expanding into NZ and immediately grabbed the opportunity to use my past sector experience to offer a more consultative approach to networking amongst skilled insurance professionals and clients alike who would see me as a consultant rather than just another recruiter who they could rely on and empathise with in regards to the insurance market. That's all history now, two years on and the reception from the NZ market has been very encouraging due to being able to talk to insurance professionals on an expert level.

What are the key trends you are seeing in your aspect of the industry right now?
In the insurance sector I see the key trend that candidates are certainly focused on is upskilling of their skill set, both formal education and the softer skills required to elevate their profile as the NZ sector opens up more to a global market. From within the recruitment sector especially in the area that I focus on the trend is to attract talent from within that particular sector which the desk would focus on i.e. insurance as this further enhances that consultative approach to candidates and clients.

How would you change the industry?
Greater diversity and open mindedness in the workplace within insurance is needed especially at the senior leadership level. With respect to recruitment we need to raise the standards of recruiters, be it education or those softer skills whereby candidate management and client aftercare is paramount to create an all-round 360 degree good experience.

What's the best advice you have ever been given?
"If you fail to plan, you plan to fail".

Want the latest insurance industry news first? Sign up for our completely free newsletter service now.

If you were Prime Minister for one day, what would you do?
Encourage communities to get out there and clean up the beaches of NZ.

What has been the highlight of your career?
Making a positive difference and driving change in people's lives with whom I have shared the past 20 years of my insurance career in the many countries I have worked in.

What's your favoured style of coffee?
Espresso Martini - tried the new Vodka room in Ponsonby recently, they make a great one!

Union, League, soccer or other?
Anything that allows you to have a cold beer in the stands – I love the socialisation revolving around sport in NZ….great way to meet new peeps!

If you could invite three people to dinner, dead or alive, and excluding family and friends, who would they be and why?
Maya Angelou – inspirational poet, activist and lady with great integrity. "There is no greater agony than bearing an untold story inside you"…imagine Maya's untold stories!
Albert Einstein – we share birthdays and his philosophical approach to science will engage a great debate with Maya at the table. "Peace cannot be kept by force; it can only be achieved by understanding".
Julia Childs – because you can never go wrong with Julia's French Onion Soup – gastronomy at its best. "The only real stumbling block is fear of failure. In cooking you've got to have a what-the-hell attitude."

Complete this sentence: If I wasn't in insurance, I would be…..
Bored and totally broke!!
Related stories:
NZ insurance recruiters see Trump effect
New NZ insurance recruiter already set to expand