Kiwi brokerage signs exclusive deal to represent franchises | Insurance Business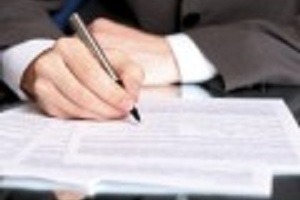 Rothbury
Insurance Brokers has signed an exclusive deal with Worldwide Franchise Insurance Brokers (WFIB) to represent the growing international model originating from the online solution of National Franchise Insurance Brokers in Australia.
WFIB international director Darryl Morris said he was thrilled with the deal.
"We are really pleased that negotiations have brought such a successful brokerage in Rothbury to represent us in the New Zealand franchise insurance space," he said.
With many successful franchise brands represented in both Australia and New Zealand it was critical to have a simplified insurance solution to support the Australian businesses operating in that region, Morris said.
Australian franchisor using National Franchise Insurance Brokers (NFIB) were wanting a solution for their brand in NZ and Rothbury recognized the success of NFIB and were quick to seal the deal.
Rothbury executive director corporate development, Doug Thompson, said: "NFIB in Australia has shown us the success that is possible for all stakeholders being franchisor, franchisee and insurer, and that online technology can bring significant cost reductions to the transaction improving customer relactions.
"Embracing the Australian model under the brand Worldwide Franchise Insurance Brokers will give us the edge we have been looking for."
NFIB was created to meet the Australian demand for a dedicated online provider of insurance cover for franchisees, franchisors and franchised businesses.
The service is fully automated, compliant and provides clients with full documentation and is underwritten by one of world's longest established insurance organisations.
The company prides itself on allowing clients to cover their business in just four clicks by answering the following questions:
· The value of their physical franchise business asset including stock.
· Their gross profit.
· The level of public liability they require.
· Do they require machinery breakdown cover