Kiwi brokers' concern about 'old-fashioned' industry | Insurance Business New Zealand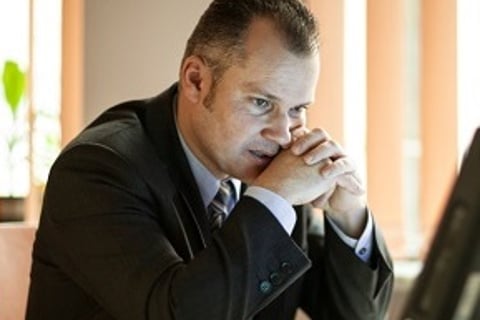 Working in an 'old-fashioned' industry ranks along with technology challenges, competition, soft market conditions and natural disasters as the big issues currently concerning Kiwi brokers, according to the results of a new survey by global market research company TNS.
The annual survey, sponsored by insurers
NZI
,
QBE
and
Vero
, revealed that many brokers thought the insurance industry's reputation as being old-fashioned was the key hindrance in attracting good people to work in the sector.
TNS director David Thomas said: "Succession planning, bringing in young talent and providing sufficient training for new people in the industry were all highlighted as ongoing challenges."
The findings echo the view of three New Zealand-based broker bosses recently interviewed by
Insurance Business
.
Indeed,
Crombie Lockwood
CEO
Carl O'Shea listed the search for good talent as his biggest challenge
, both at a company and industry-wide level.
"Ahead of all these things is the desperate need to find or grow genuine new talent for the industry," he told
Insurance Business
.
"People inside the industry love it; people outside just don't get it. We have to bridge that gap."
Marsh
CEO Grant Milne pointed out that as the older workers in the industry left, the lack of quality training over the past few years was starting to show.
Willis CEO
Peter Lowe
said
one way to promote the industry
was to highlight the fact it was one of the few that allowed for transfer of talent around the world.
Insurance recruiter Stirling Andersen told
Insurance Business
this week that it had been proactive in an attempt to attract potential young talent to the industry, adding that broking particularly was suffering from an 'unsexy' image.
New Zealand manager Paul Wheeler said: "We have had some success with graduate evenings which have given a few senior insurance guys the opportunity to explain what they do and the potential for a good career in the industry to a room full of grads.
"I think people need to understand where the industry can take them. For example, in Commercial Accounting they can do their exams and know the career path can be laid out in front of them – Assistant Accountant, Accountant, Finance Manager, Financial Controller, CFO.
"I'm not sure our industry offers this at the moment."
However, Wheeler said the greater push from a lot of insurers towards the B2C market may push the momentum on this.
"We should see a more concerted approach to a better and more modern approach to marketing that may relate and be more appealing to the younger generation."
Hays' insurance recruiter
Lorraine Zencic
said insurance companies' internal recruiters often failed to get the broad spread of candidates that came from a recruitment specialist.
"When we introduce, we have the opportunity to provide information about insurance companies, the career potential, the benefits and make candidates aware of the potential.
"Many candidates who start at the bottom have no idea about how insurance companies work and would not consider this industry if it wasn't for Hays promoting this as a career option and providing information."
The TNS survey, which has been running since 2008, included feedback from 934 respondents who came from a range of areas within the industry, including claims, service and relationships, from both independent and larger sized companies.
As well as a talent shortage, the survey also revealed that because of digitisation and increasing competition from direct and online insurance, intermediaries were focusing on ensuring the technology available to them met customer needs.
Thomas said: "Our results show that the increase in sales through direct channels in other industries has added pressure to intermediaries to adapt.
"They also feel that competition from new players in the market, and the current soft market conditions have increased competition based on price rather than product and service quality."
In terms of natural disasters and extreme weather events, making sure the industry was prepared for unforeseen events and had the ability to manage claims was seen as a priority.
The survey respondents were also asked to rate the best intermediated insurer, with Vero claiming the title for 2015.
Vero CEO
Paul Smeaton
said: "We're thrilled with the result but it doesn't mean we'll be resting on our laurels. It simply fuels us to deliver even more for our customers."