Kiwi director joins Institute's board | Insurance Business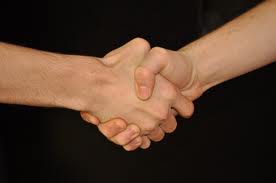 Paul Munton, general manager of broker products at
Lumley
General Insurance New Zealand is the latest Kiwi director to join the Anziif board.
Institute CEO
Prue Willsford
was also announced as joining the board since the last AGM, to replace the three directors Steve Nevett, Joan Fitzpatrick and Tom Reddacliff who have stepped down.
Munton joins board deputy president
Karl Armstrong
, who is executive general manager of
NZI
, as the Kiwi representation of the board.
Armstrong and board president Jonathon Fox, who is general manager of Elders Insurance, were to continue in their roles as office bearers.
The AGM also marked the last day as director for Duncan West who has held the role since 2002 and also served as president of the Institute from 2009-2011.
"Duncan has given many years of guidance, support and vision to the Institute and established himself as a true patron of the industry," said Institute president Jonathon Fox.
"He has been a dedicated and invaluable member of the board and the leadership he has provided has assisted the Institute to go from strength to strength," he said.
West expressed his thanks to the board, saying it had been a privilege: "I look forward to seeing the Institute continue its role in educating, supporting and promoting the industry and its people in years to come."
Allan Reynolds
, executive manager at
Steadfast
, was confirmed as an honorary life member of the Institute in recognition of his 42-year career in insurance and his commitment to promoting the industry.
The board also presented Cheryl Richardson, senior vice president of
Marsh
, with a service award for her contribution to the Insitute and the insurance industry, particularly as an advocate for women's progression in the industry.
The EE Vines Memorial Prize was awarded to Don McKenzie for his article 'Innovation: Ideas are not enough!' which was published in Issue 3 2013 of the Institute's Journal magazine.
PricewaterhouseCoopers was appointed as auditor for the 2014 financial year.
Read more about Prue Willsford
here
and
here
.