Kiwi firm goes global thanks to brokers | Insurance Business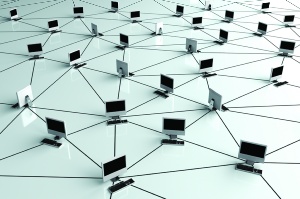 Word from Kiwi brokers about the benefits of using a Kiwi document management system has reached across the ditch to Australia and beyond with the company now making headway in the USA and UK with its innovative products.
Te Awamutu-based Ferret Software has a significant NZ client base in the insurance broker market, as well as a strong foothold in Australia and Singapore.
While Ferret was already featured in the Deloitte Asia Pacific Technology Fast 500 in 2009 and 2010, the Canterbury earthquakes have accelerated its growth even further.
Executive Director of Mike Henry Insurance Brokers, Jason Harkness, told
Insurance Business
that when they heard about a company using Ferret that was back up and running the day after the February 22 earthquake, they knew it was time to update their emergency response plan.
"We've spent the last 12 months backscanning and forward scanning new stuff coming in, so we're virtually paperless. Our whole office could explode in a ball of flames tomorrow and we'd literally just go to any new location in the country and still be able to access all our files," he said.
The Ferret system was put in place 18 months ago and since then Henry said paper costs had dropped by two thirds and efficiency had improved with everything kept in one central location.
"What was a disaster in Canterbury has driven us to not only have more data security but to be incredibly efficient," he said.
Ferret Document Management System, which has 70% of its client base in the insurance brokerage business, was developed by Phil North in 2001 after he owned and operated a number of scanning bureaus in New Zealand, the initial client being the Insurance and Investment division Bank of New Zealand.
Ferret sales and marketing manager Nick Stuart said the challenge for insurance brokers was having to deal with multiple systems to store and retrieve information.
"All of their client and policy-related documents and correspondence are stored in separate systems – Insurance Management System, MS Outlook, Windows folders and paper files which can result in loss of productivity as you spend time storing and retrieving documents, document security issues and long client response time," he said.
"Ferret's document management system enables you to view all documents and correspondence relating to the client, policy, or claim from one place on one screen.
"You can file emails directly from Outlook, bulk scan paper documents using bar code indexing technology, and import any other document format as well as powerful search capabilities that enable you to find any document in less than 10 seconds."
He added: "For disaster recovery, Ferret Software really proved its worth. For those companies using Ferret, it was business as usual as all the information they needed to complete their jobs and serve clients was at their fingertips without even having access to the building."
Their toughest challenge is convincing paper user brokers that paper is no longer necessary in an insurance brokerage, he said.
The company has installed their system in over 85 brokerages in New Zealand, ranging from giants such as
Crombie Lockwood
to small 3-person brokerages.
Stuart said they were excited about the potential for international growth. "Because we can install and support Ferret remotely, meaning if you are in the USA our IT team can get access into your computers and install it as well as provide support without having to be there."
Owner Phil North added: "Insurance brokers inside and outside of New Zealand continue to rave about how good Ferret has been for them and the prospect for further growth is exciting.
"We have already expanded our international sales efforts in response to growing international demand, but intend to keep our feet on the ground to ensure that our existing customers are always supported and looked after. We develop our products here, we sell them direct, and we support them from here. New Zealand is our home base, and always will be."