Kiwi franchise making great bounds in global growth | Insurance Business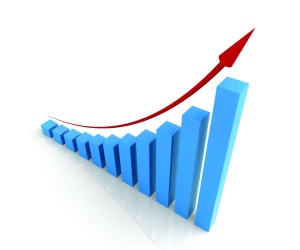 Risk management advice and solutions provider Triplejump is reaching its global growth targets in leaps and bounds.
The Kiwi franchise, which has developed its cloud-based software platform to move into hugely untapped international SME markets, has recently signed a strategic agreement with one of the world's largest reinsurers as a partner.
CEO Ian Black says while there is still plenty of scope for growth in New Zealand, the company has also expanded its board with two independent directors – Allan Freeth and Ian Christie – to help it in the critical growth phase.
The company is preparing to apply to join the NZX's new trading platform for growth stocks, to be established in July.
"We think this is a growth market opportunity and if we continue to address it professionally there's no reason why we can't achieve better results out of this segment which I don't think has been properly handled in the past," he told
Insurance Business
.
"Triplejump is expanding its board to provide the appropriate level of governance for the growth opportunities we are now enjoying. In Allan Freeth and Ian Christie we believe we have found two outstanding candidates with the skills and experience to help Triplejump achieve its goal of becoming a global leader in providing risk advice solutions to small and medium enterprises."
Dr Freeth is currently chairman of Housing New Zealand and is active with several charities and the film industry while Christie had worked as global account director at creative agencies Grey London and Saatchi and Saatchi London, and is currently a member of the executive team and chief marketing officer for Findly, a San Francisco based global recruiting software provider.
Since founder Cecilia Farrow set up the Triplejump franchise six years ago, there are now 14 franchisers around the country but with four million SMEs in the UK alone, Black says they are confident their methodology will be saleable elsewhere.
"What we have developed over time is not just a methodology, it's an approach to training advisers whether they're in a corporation, an organisation or network or whatever. We've got a training environment for them to learn how to provide risk advice, we've got software which fully supports the six step process of needs analysis, and is delivered through a licensing model that we provide to investment firms, banks, insurance companies, whoever want to provide this sort of business risk service to their client base," he said.
Often SMEs will have had only partial advice on how to mitigate risk, such as key person risk, but with Triplejump offering a comprehensive, tailored advice-led service, the potential 1.5 trillion pounds of currently underinsured SMEs in the UK would be a rich vein to tap in to.
"We've got a lot of support from the big reinsurers," says Black. "They want quality risk assessments done that they are comfortable to underwrite and reinsure. They know that the Triplejump methodology delivers that kind of quality output so we've got great support from them into the markets and here in New Zealand to place product so that's very helpful."
With changing regulatory requirements pending in New Zealand, Black says advisers will be forced to use a more disciplined approach to providing advice so automated processes such as Triplejump's can offer systemized advice platforms which regulators can monitor more easily.
"You have to prove that what you're recommending is tied to the needs of the client, and in our advice process we absolutely enforce the compliance process," he said.