Kiwi homecoming for new branch manager | Insurance Business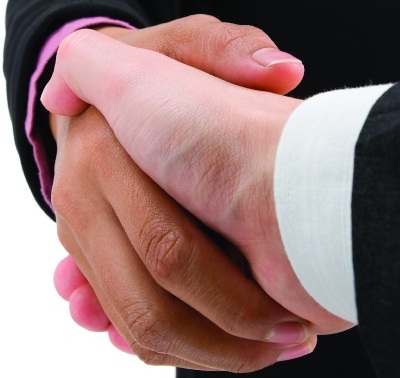 Exciting times lie ahead for M&G Insurance with a new branch just opened up in Christchurch and headed up by Tracie Bornstein, and more expansion in the pipeline.
Bornstein is now in her second week working in the new Christchurch office after relocating back to her home town from Sydney after 25 years away.
M&G general manager Andrew Roy is pleased to have finally found someone of Bornstein's calibre to take on the role.
"It's not easy to find someone with the right skill set to do something as specialised as we do in heavy motor," he told Insurance Business.
"Tracie has worked in the heavy transport sector for 20 years and has experience of both sides, broking and underwriting."
Coming fresh from a role as relationship and development manager for parent company GT Insurance in Sydney, Bornstein was the perfect fit, he said.
Roy said the decision to have a physical presence was propelled by the emerging market coming out of the Canterbury rebuild and to acknowledge how the business was growing.
"Part of that expansion is installing someone full time in the South Island," he said.
M&G's Australian owners GT Insurance had also branched out into smaller regions such as Darwin, Cairns and Adelaide in Australia and were looking to do the same here eventually, he said.
"A lot of businesses are retracting but they're actually expanding out into the regions. They're looking to do the same here with Christchurch being the first step and then possibly Dunedin and Nelson.
"Having a local presence is fairly important and is something our business partners had actually requested. From what they're telling us, they want to see someone face to face. They wanted to see someone domiciled in Christchurch and to see someone in their office as well – it's going back to the way business used to be transacted."
For Bornstein, the new role is a chance to do her bit to get business back into the once thriving town she left 25 years ago.
"It was a very good opportunity and a good time to come home I thought. It's an exciting time for Canterbury with the rebuild. That was part of what prompted me to come over here, I really wanted to be part of bringing business back into town."
Before this job came up Bornstein had worked with GT for almost a year and before that was broking in heavy transport and plant machinery for 20 years with insurics and Adept Insurance Brokers.
"I'm not kidding myself that it's going to be an easy job to do. Getting out there and spreading the word will be the easy thing, but it's really about encouraging brokers to utilise our services," she said.
"I think a lot of insurance companies and underwriters think with the changes with
Lumley
and
NZI
that's going on that it's going to be easy money for them but I don't think that's going to be the case at all, I think it's going to be a tough job out there."