Kiwi insurance boss addresses the UN | Insurance Business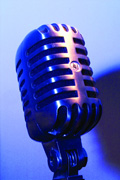 New Zealander Mark Wilson, who started his insurance career at National Mutual and now heads up British heavyweight insurer Aviva, has addressed the UN General Assembly on behalf of the global business community in what has been described as a rare and unprecedented opportunity.
Wilson, who was raised in Rotorua, has praised the breadth of experience and exposure to diversity he gained from growing up in New Zealand for his career success, the
New Zealand Herald
reported.
Wilson was at the Assembly last week to set out business expectations for the UN's Global Sustainability Goals for the next 15 years.
The aim was to create new goals building on eight Millennium Development Goals announced at the turn of the century.
Wilson told the assembly he has seen the best and the worst of capitalism during his time working in developing and emerging economies in Asia.
He said: "I'm crystal clear why I'm in business – to positively impact the lives of my customers and society.
"Making a profit is a by-product – albeit a very important one that allows my business to also remain sustainable."
Wilson's experience includes addressing UN subgroups in the past and as CEO of 319-year-old Aviva which has a commitment to sustainability and long-term investing.
Aviva is also a partner in a charity called Project Everyone, which aims to raise awareness of UN goals.
He said work was needed to mobilise the $300 trillion of capital in the financial markets.
He also requested that the General Assembly set a 2017 target to agree on a resolution on sustainable finance setting out its own road map for sustainable capital markets.
"I suggest we convene the best minds in the UN and finance to work out how to this… our legacy will be determined by our success in aligning the actions of the UN, member states, civil society, business – and finance."
Wilson was in high-profile company – his speech followed addresses by Pope Francis, German chancellor Angela Merkel, Indian prime minister Narendra Modi, IMF managing director Christine Lagarde and World Bank president Jim Jong Kim.
"You don't normally get the opportunity to speak at the UN General Assembly," the New Zealand Herald reported Wilson as saying.
"The room has a lot of history. And the people you meet there are fascinating."
Wilson's progress to the top at National Mutual led to his becoming CEO of AXA South East Asia in 2001 after the French company bought it.
He then became CEO of AXA Hong Kong in 2003 and CEO of
AIG
's Hong Kong operations in March 2009.
He went on to become CEO of Aviva in January 2013.
Wilson is renowned for being a 'turnaround specialist'. Within four months of joining Aviva he had announced plans to eliminate 2,000 jobs, cut the dividend by 44%, freeze bonuses for 400 managers and sell off or reorganise units.
He also initiated the biggest insurance deal in the UK in 15 years, with Aviva's 5.6 billion pound purchase of Friends Life Group plc, which completed earlier this year.