Kiwi insurer set to pay out after eight year delay | Insurance Business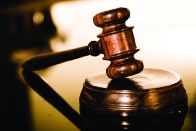 New Zealand insurer CBL has welcomed a judgment made last week in an eight-year dispute involving 336 Australian workers left out of pocket after the company buying their firm went bust.
The claim came about in 2006 after CBL agreed to protect the pay entitlements of the employees of several automotive supply businesses owned by Australian firm Nylex in the event that Huon Corporation failed within a year of the deal made to acquire them.
CBL managing director Peter Harris told Insurance Business that while his company had accepted liability for the Huon claim several years ago, guidance from the court was needed to properly interpret several clauses in the policy.
He said this was crucial to determine what amount was payable.
"The case was complex, - as indicated by the 12 months it has taken the judge to deliberate and come out with the judgment," he said.
"The judgment has now made the interpretation of the clauses clear, and the actual amount can now be quantified by an expert, and CBL can process and pay the claim."
The workers had claimed A$4.4 million but Judge Melanie Sloss in the Supreme Court of Victoria ordered the amount to be determined by a court-appointed expert.
She declined a claim by worker representatives for time and costs in pursuing the claim, saying CBL had not acted unreasonably in not paying the claim.
Harris said provision for the payment of the claim had been made in the company's account several years ago so there would be no material effect on CBL's profits.
He said while the case had been lengthy, he said delays in the workers' representatives providing information had not helped to resolve it quicker.
"It is significant that the court has clearly stated that CBL did not act unreasonably in not paying the claim before the trustees had provided particulars and evidence of the amount being claimed, which it did not do until October 2013, and the court has also stated that CBL is not liable for the trustees' fees and costs," Harris said.
He added that CBL was still considering whether it would pursue a claim for its own costs against the plaintiffs.
The full judgment can be found here.