Kiwi insurer Tower overhauls leadership team | Insurance Business New Zealand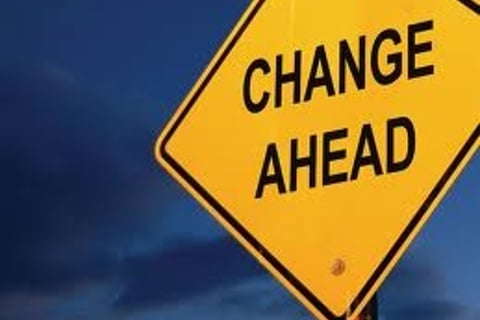 Tower
has announced four new appointments to its executive leadership team which it says will 'further strengthen its ability to deliver as a high performance general insurer'.
A key role is the newly created position of Chief Risk Officer, which goes to David Callanan who has joined the direct insurer from RACQ Insurance in Queensland.
Tower said it was keenly focused on transforming its approach to managing risk and building an effective governance model for a number of reasons.
"Natural disasters, regulatory requirements, competition, technology, innovation and disruption in the insurance industry highlight the importance of such a role: in such an environment, we believe a sound framework for risk management will only succeed if supported by a culture that fosters effective risk management."
Callanan will assume leadership of Tower's risk, governance, compliance, legal and internal audit functions with a shared imperative to support and advise the business while providing assurance to management and the Board.
"The Board and management recognise that an effective system of risk management plays a critical role in the setting and achievement of Tower's objectives," the company said.
"The CRO and supporting functions are responsible for ensuring the fundamental corporate frameworks across the organisation support Tower's vision, strategy and long-term goals while also embedding and nurturing an effective risk culture."
Another addition last month was the appointment of Michelle James who has been given the role of general manager, customer acquisition and retention, and the Pacific Islands, fresh from her role as director transformation at Spark Digital.
The company said James' expertise and experience would add significant value to Tower's priority focus on the development of a high performance customer service culture.
Tony Antonucci has been brought on as general manager, product and marketing from Brisbane-based insurer Auto & General.
His integral part in Auto & General's rapid growth and involvement in a number of major product developments and rationalisation initiatives would enhance Tower's sharpened focus on operational excellence, the company said.
Glenn Vade has been appointed Tower's new chief information officer, having held a number of senior IT and CIO positions across the industry.
Vade had already been responsible for leading significant work to reduce the level of complexity and risk within Tower's existing IT infrastructure and systems, the company said, adding it was vital work which underpinned its commitment to product rationalisation and cost reduction.
Tower CEO
Richard Harding
said: "Each member has the specific skills and experience required to successfully meet the specific challenges we face.
"I believe we now have a formidable team in place and I look forward to reporting our progress."
The executive leadership team now comprises:
CEO – Richard Harding
CFO – Brett Wilson
GM Claims and Strategy – Glenys Talivai
CRO – David Callanan
GM Product and Marketing – Tony Antonucci
GM Customers Acquisition and Retention, and the Pacific Islands – Michelle James
CIO – Glenn Vade
GM People and Culture – Faye Luxton