Kiwi policyholders to benefit from insurer's multimillion dollar premium reduction | Insurance Business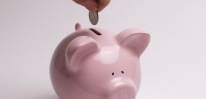 New Zealand and Australian clients will be benefit from commercial property insurer FM Global's "biggest ever membership credit" which will see customers collectively receive an estimated US$465m in premium reduction.
Insureds will receive the premium slash when they renew their policies between 30June, 2014 and 29 June, 2015.
The "membership credit" is the largest the company has ever offered its clients and is a result of the mutual insurer's continued financial success due, in large part, to policyholders' diligent property loss prevention efforts. The credit each client will receive will be based on client tenure, with longer-term clients benefiting the most.
Approximately 1,900 clients qualify, some of which have been policyholders with FM Global since the late 1800s. Following this credit, FM Global clients will have benefited from approximately US$2.5 billion in membership credit since the program was introduced in 2001.
Australian operations manager for FM Global, Lyndon Broad, told
Insurance Business
: "We are delighted Australian and New Zealand clients are able to benefit from FM Global's success through the company's biggest ever membership credit. It further demonstrates the value of FM Global's strong risk management focus and mutual company structure."
FM Global clients holding policies consecutively for:
fewer than five years will be eligible for a 5 percent credit;
five to 19 consecutive years will be eligible for a 10 percent credit;
20 consecutive years or more will be eligible for a 15 percent credit
"Our favourable loss experience, due to the diligence our clients have shown toward property risk improvement, has made it possible for us to provide another premium credit to eligible policyholders," said Shivan S. Subramaniam, chairman and CEO. "As a mutual company, our policyholders are our owners, so, naturally they share in the benefits of taking prudent steps to protect their property and business continuity."