Kiwi underwriter's $1 reserve Lambo auction goes global | Insurance Business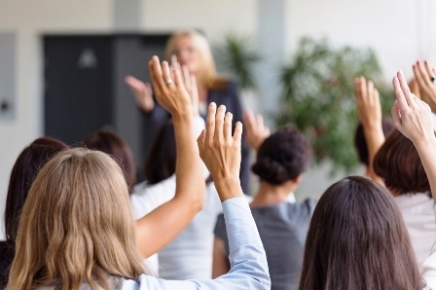 What do Justin Bieber, Lewis Hamilton and ACDC's Phil Rudd have in common?
They've all (unwittingly!) helped to market a $1 reserve Lamborghini Huracan featured this week on Trade Me by Star Auctions, an offshoot business of
Star Underwriting
Agents (SUA), by becoming the subjects of various entertaining witticisms in the comments section.
Jokes aside however, the leading bid of $56,200 is serious money, and
SUA CEO Nick Baker
told
Insurance Business
he expected it to go for a lot more still.
"I'd be expecting this one to go for a ton. My gut's telling me we're half way there," he said.
"These things start off with a hiss and a roar, then we get the mid-term plateau, probably until auction day and then in the last two minutes it will take off like a sky rocket again."
Indeed, Baker said this was not the first time they'd listed a car of this value for a $1 reserve, and it wouldn't be the last.
The auction venture began over three years ago as a facility to dispose of their associated companies' insurance write-offs and claim recoveries, many of which are prestigious or classic vehicles or bikes.
"We have sold just shy of $2 million worth of vehicles through it and over $4 million of bikes, so $6 million of wrecked sales which equates to over 1,200 items/vehicles via the $1 reserve mechanism," Baker said.
The idea was to get the best end net result, he said.
"The best result is not always not paying the claim or shortening the claim, often the best result is paying the claim but then doing what you can to maximise your recovery."
While listings are almost always run using the $1 reserve facility, Baker said for some reason the Lamborghini Huracan listed last week had captured imaginations worldwide, even making the
Daily Mail
in the UK.
"We've been pleasantly surprised by the number of views it's had, in fact we're delighted!"
When
Insurance Business
spoke to Baker, there had been 75,106 views, 135 bids and 3,277 people who had either bid or added it to their watchlist. Bidding had reached $56,200 the day before the auction's close date.
"It's all about getting it out to market, so the more people know about it, the more people will be keen to bid on it and therefore, as it is an auction, the more people you have bidding at auction the higher the price will go.
"I think a lot of people seeing it have found out about it from the publicity. Will there be any bidders from it? Yes, I think there will be a few extra people that wouldn't have come across it otherwise."
The Huracan, which has less than 1,000km on the clock, was reportedly involved in a single-car accident off-road and suffered a damaged chassis, with almost all areas of the car affected by the crash except the engine.
A new Huracan can be picked up for around $400,000.
Baker said their witty replies to the 50-plus comments were an attempt by both him and Star Auctions' disposals and operations man Ben Morris to inject a bit of humour in what could otherwise be a very dry business.
His particular favourites included:
"I know a certain naughty drummer boy who might have parts." – by keltickiwi (referring to ACDC drummer Phil Rudd and his collection of exotic cars.)
"Hi there will this engine fit in my Honda Civic. Regards Lewis Hamilton." – by marbanks (to which Baker replied: "Let's meet at Sky City and we can try?"
"All Right, who let Justin Bieber behind the wheel again?" – by gamerchick85 (to which Baker quoted a Bieber song title: "What do you mean?"
The auction closes at 8.21pm tonight.