KPMG to traditional insurers: 'Change or fail' | Insurance Business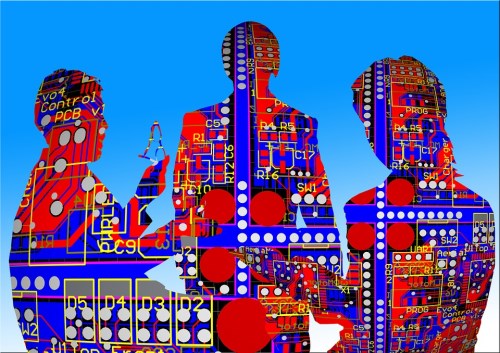 A professional service company has urged traditional insurers to adapt and innovate to meet changing customer needs, technological advances, and regulatory demands, in order to achieve profitable growth in today's insurance market.
Noted KPMG in its
General Insurance Update 2016
, with peer-to-peer (P2P) insurance soon to arrive in New Zealand and with the likes of Apple, Google, and fast-moving start-ups entering the market, traditional insurers will face greater competition.
The firm has also warned against the dramatic change and possible obsolescence of a range of traditional insurance roles. Technology solutions such as artificial intelligence, cognitive computing, big data, the Internet of Things, and sensors are expected to radically restructure the actuarial profession − simplifying transaction processes, greatly reducing costs, and automating processes. Repetitive and predictable work will be delegated to robots, while those that require empathy, creativity, problem-solving, and negotiation skills will be left to humans.
An upcoming KPMG report, entitled
Empowering New Zealand for the Future
, said blockchain may wipe out multiple layers of bureaucracy and inefficiency via traditional roles played by brokers, underwriters, agents, lawyers, and banks.
"Faster, more tailored, and better value insurance is on the way for Kiwi consumers," said Steve Graham, head of digital futures at KPMG.
"If you are an insurance company in New Zealand with an unwieldy or legacy IT system(s) and unable to respond to market conditions, things are going to be very problematic.
"Even if companies have spent a lot of money on legacy IT systems, new players are emerging that have systems that will eclipse the old in the same way that cloud based business models upended the music industry. Media, photography, and music have all been re-engineered and insurance is now under way – it's a sector that touches everyone."
According to Graham, Kiwi insurance companies are well positioned to lead and develop new insurance models because of a range of factors local to New Zealand.
"The Kiwi mindset, attitude, and culture [are] important because New Zealanders have a drive to innovate, adapt, and improve, and these attributes must be leveraged," said Graham. "We've seen it already in products like SmartDriver from TOWER and innovative new cyber security products developed here.
"New Zealand also has a burgeoning technology eco-system that is collaborative, supportive, and advanced, that companies should be tapping into. Alongside this, companies need to be finding those people inside their organisations who are the rebels, challengers, and visionaries, those often hard-to-manage employees and rope them into change projects."
"Finally, companies should create their pathway rather than spend all their time trying to predict the future. Insight-driven creativity will help insurance companies thrive. If they do not re-imagine a future built on emergent technology and customer-driven business models, they risk being left behind. Young innovative start-ups which can target and scale quickly at less cost and therefore offer much improved premiums to consumers are arriving," Graham said.
To access
General Insurance Update 2016
, click
here
.
Related stories:
Munich Re uses big data to develop new insurance offerings
Technology to drive long-term transformation of the re/insurance industry
The future of insurance in the digital world