Lake Ōhau fire insurance bill close to $35 million | Insurance Business New Zealand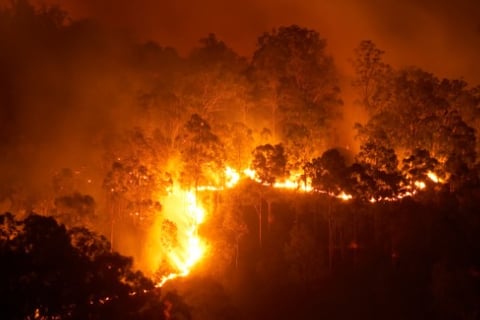 The wildfire in Lake Ōhau Alpine Village last month has resulted in $34.8 million in insurance payouts, making it one of the most expensive fire insurance events in recent history.
According to a report by Stuff, the fire, which broke out on October 04, destroyed 48 properties. Based on data from the Insurance Council of New Zealand (ICNZ), the insurance cost of the Lake Ōhau fire has exceeded those of the 2017 Port Hill fires in Christchurch ($18.3 million) and the 2019 Tasman District fires ($3.98 million).
The ICNZ said its members have processed 154 house and contents claims, 24 motor claims, and 19 business/commercial claims as a result of the Lake Ōhau fire. A final tally of the losses will be released next year.
Tim Grafton, ICNZ chief executive, said the fire "shows us just how important it is to insure adequately for unexpected events that can have such a significant impact. The fire has devastated the Ōhau community, leaving many to rebuild their homes and lives from scratch."
Grafton also issued a warning that New Zealanders may have to deal with more fires and other disasters due to climate change.
"The impacts of climate change mean we will see more extreme weather – we can expect more droughts and more flood events," he said. "With areas forecasted to be hotter over summer there is an increased risk of fires, and we all play a role in reducing this risk."
Meanwhile, a spokesperson of Fire and Emergency NZ said that the total cost of controlling the blaze has yet to be determined. In an earlier report, Stuff revealed that the firefighting cost of the Pukaki Downs fire in August was around $800,000.