Legal & General sale announcement causes redundancy woes | Insurance Business New Zealand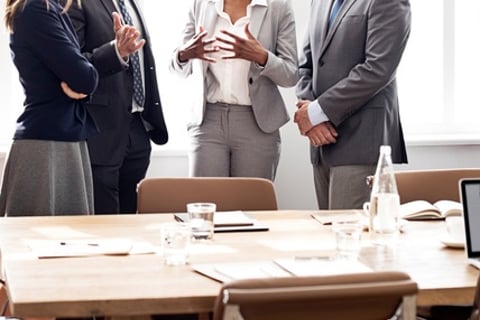 Yesterday we told you about
Swiss Re
acquiring 1.1 million life insurance policies from British financial services firm Legal & General Group. While it's an "exciting accomplishment" for Swiss Re's UK closed life book consolidator ReAssure, it wasn't welcome news for more than 500 Legal & General employees in Hove.
A
Brighton and Hove News
report said staff were told about the sale following the company's London Stock Exchange announcement. Needless to say, some reassuring had to be done as those working at Legal & General's mature savings unit face the prospect of being let go.
"Following today's [December 06] announcement, it is important to stress that it will be business as usual in our mature savings business for 18 months – until the summer of 2019 – which gives us time to hold discussions with staff about other opportunities, including at L&G's offices in Hove," said Legal & General, as quoted by the report.
Chief executive Nigel Wilson himself described the move as not being easy.
"This was a difficult decision as with-profits savings has been a part of Legal & General's UK business for over 50 years," said Wilson when the firm announced the ReAssure deal. "However we have in Swiss Re a great partner, who will be an excellent steward of the business and its many customers and policyholders.
"Selling mature savings is the right decision for us – another important, measured, step in growing our company and updating our products. It will drive further earnings growth by allowing us to focus on our successful market-leading businesses and to accelerate the scaling up of our growth businesses."
Meanwhile trade union Unite is not too happy either, demanding an urgent meeting with the management of Legal & General to not only get full understanding of the transaction with Swiss Re but also to raise staff concerns. "Anger" was Unite's word for its reaction to the announcement.
"The news of the sale of the profitable mature savings business is an utter surprise to the loyal Legal & General workforce in Hove," commented Unite regional officer Ian Methven. "There had been no warning that this sale was on the horizon and today [December 06] there is total confusion across the site as staff try to digest the information of their jobs being sold."
Methven added: "This is no way to treat a highly loyal, committed, and highly skilled workforce."
Related stories:
Swiss Re swoops for 1.1 million life policies from Legal & General
Legal & General to approach US market