Levy hikes will spur insured homeowners to shop around - Bank | Insurance Business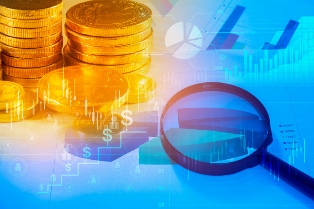 A sharebroker and investment bank has suggested that increases in EQC and fire levies will spur policyholders to switch insurance providers.
The fire service levy has increased from 7.6 cents to 10 cents per $100 of insured residential property, with the cap extended from $76 to $106 to fund Fire and Emergency New Zealand (FENZ).
And from November 01, homeowners will face an increased EQC levy – from 15c per $100 of cover, capped at $207 a year, to 20c per $100 with a maximum of $276 per year – to help replenish the natural disaster fund.
So by the end of the year, the levy hikes could see insured homeowners pay $382 on top of their premiums – that's a $99 increase from the previous year. This is not to mention higher FENZ levies on insured cars and contents.
Analysts from First NZ Capital said the expected 10-20% increase in home insurance premiums in the second half of 2018 will raise "affordability issues" and prompt policyholders to shop around, interest.co.nz reported.
"During a time of such high premium rate increases, regardless that it is all tax and levy driven, this provides a catalyst for policyholders to shop around," said First NZ Capital.
"While
IAG
[
State
,
AMI
,
NZI
, etc.] and Suncorp [
Vero
] have pointed to improvements in their retention rates recently, they will likely come under pressure again.
"The Australia and New Zealand insurance industry has long been a tax collection vehicle for the government, which often puts pressure on the insurer's ability to price their insurance exposure adequately."
First NZ Capital told the news agency that while the increased levies will likely "create ongoing negative headlines for insurers," insurers remain "ahead of the curve," thanks in part to this year's premium increases that helped them recover their margins.
The firm said motor claims inflation and unsatisfactory profitability in commercial lines are also driving this year's premium increases.
First NZ Capital concluded that insurers will find it difficult to achieve "pure" insurance premium rate increases in the 2018 calendar year.
Related stories:
Insured homeowners to face double blow from levy hikes