Licence consolidation met with opposition | Insurance Business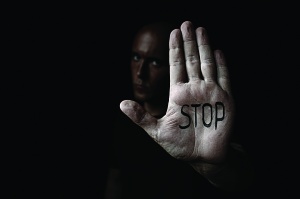 A group of Christchurch quake claimants is rallying others to make submissions opposing
IAG's bid to transfer Lumley and AMI policies over to IAG as a legal underwriting entity
.
IAG
advertised its intention in various media outlets on Monday which it said had been outlined at the time of both purchases.
The consolidation of licences was intended to achieve cost savings by removing duplicated activity and combining reinsurance programs, the company said.
But on their blog, Southern No Response (SNR) cited IAG's 'internal reorganisation' and said: "They (being IAG,
Southern Response
and therefore the New Zealand Government) are at pains to try and convince Southern Response policyholders this does not affect them. It does."
The group said: "If you were an '
AMI
Insurance Limited' policyholder at the time of the earthquakes your policy did not allow for transfer or assignment of your claim to any company that was not called AMI Insurance Limited regardless who owns that company.
"If Southern Response runs out of money, your policy allows you to go after the new 'AMI Insurance Limited' but you will lose that option if IAG are allowed to wind up AMI Insurance Limited which is what they plan to do on 24 August 2015."
However, an IAG spokesman said the group's view was based on a misunderstanding.
Head of corporate communications
Craig Dowling
told
Insurance Business
the restructure of AMI's business in 2012 had not been designed to disadvantage anyone, but to enable a separation of AMI's earthquake liabilities.
"We believe that the SNR view is based on a misunderstanding of who it was that the members of SNR with earthquake claims purchased their insurance policy from.
"The insurance contracts to which SNR members refer remain in the same legal entity from which they originally purchased their insurance policy, but that entity is not what we now know as the current AMI Insurance Ltd."
He said IAG had established a new entity, AMI Insurance Ltd, and received a licence for it to operate as an ongoing insurer, continuing with the brand.
The 2012 restructure was designed to allow for Government support for AMI customers with earthquake claims who otherwise risked not being supported, he said.
"At the same time it allowed the Government to recover money from the sale of the rest of AMI's business which was still of value.
"As such there is no connection, or link to liability for earthquake claims that would be broken by the proposed transfer and any objection, on the basis of liability is therefore redundant," Dowling said.
The deadline for submissions is Friday 28 August 2015 which will then be considered by the industry regulator, the Reserve Bank of New Zealand, as part of its consideration of the proposed transfer.