Life insurer beats F&G sector to score coveted award | Insurance Business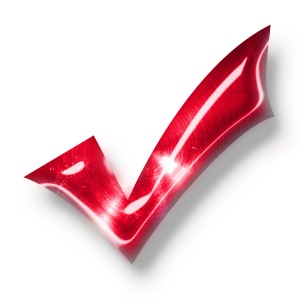 Sovereign has become the first insurance company in New Zealand to receive the Rainbow Tick in recognition of its successful diversity and inclusion program, which includes a focus on sexual and gender diversity.
The Rainbow Tick programme is a continual quality improvement program designed to help an organisation ensure it is a safe and welcoming workplace for lesbian, gay, bisexual, transgender and intersex (LGB TI) employees.
The company has put in a number of initiatives in lace to ensure the LGBTI community at Sovereign are supported, including a committee of Diversity Champions, supporting the staff LGBTI network, reporting on diversity at senior levels and supporting Rainbow events.
Sovereign chief officer people and community, Sharon Botica, said: "Creating a diverse and inclusive workplace where employees can be themselves is incredibly important for us at Sovereign and we are very proud to become the first New Zealand insurance company to receive the Rainbow Tick.
"The Rainbow Tick gives both our current and future employees confidence that, across all levels of the organisation, we have created an environment where they can thrive."
The audit report carried out by the Rainbow Tick program found Sovereign to be 'showing true leadership and commitment to this ideal in the NZ workplace'.
Rainbow Tick program director Michael Stevens said it was not just a box-ticking exercise but a reflection of Sovereign's culture.
"Sovereign has set a great example for others to follow," he said.
While Sovereign is the first insurance company to win Rainbow Tick recognition, the fire & general sector may not be far behind.
Head of corporate communications at
IAG
,
Craig Dowling
, said the Rainbow Tick program was just one of a number of initiatives the company was considering to establish its commitment to making IAG a diverse, inclusive and welcoming place to work.
"We are currently engaging with all our people via a diversity and inclusion survey, which we launched just yesterday," he told
Insurance Business
.
"It closes off at the end of the month and it will help inform and prioritise how we move forward to ensure we continue to grow as an organisation that truly reflects the communities that we are part of."
Dowling said the company also had initiatives specifically related to the LGBTIQ community.
"IAG in New Zealand has been linking in with our Group to Pride in Diversity in Australia, with representatives participating in a forum earlier this year to build more awareness and understanding of issues and barriers faced by those who identify as LGBTIQ."
He added another forum was scheduled for the near future.