Limited insurance adds grief to owners of iconic home gutted by fire | Insurance Business New Zealand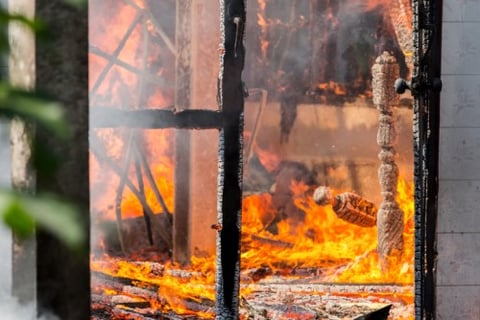 A 'heartbroken' elderly couple lost their iconic 109-year-old Akitio beach home in a horrific fire – and, adding insult to injury, learned that their limited insurance policy would not cover all their priceless heirlooms and furniture.
While visiting family in Napier, Muriel and George Cowan's home was gutted by a fire that erupted last week. According to the NZ Herald, the Cowan's home was built in 1910 from Australian hardwood and was one of the oldest houses in Akitio.
Read more: West Auckland fire victim lacks insurance
"George's family have been in the house since the 1930s and I first came to the house when I met George in the 1960s," Muriel Cowan told the NZ Herald. "The house is iconic and was a boarding house, accommodating boundary riders, artist Gottfried Lindauer when he was painting portraits of the early landowners, wool-classers, fishermen, schoolteachers and we had always used it as a holiday house."
Though the Cowans had insurance, their policy did not cover the vast trove of antiques they have collected over the years. "Our house was home to all the original furniture from George's family and although we did have insurance, it was limited," Muriel told NZ Herald.
"I had collected a lot of original art, including illustrations by Jan Menzies and historic paintings and I had an extensive collection of pottery and labelled china – all gone."
According to the NZ Herald, the Cowans are now assessing what they've lost in the fire as they itemise the contents for their insurance company.